So you think that you are completely covered by the Korean medical insurance your school provides for you? Think again! In this post, we will go over the reasons why travelers insurance to teach in Korea is an absolute must. We will also go over what is covered  and how Travel & Teach Recruiting Inc. can provide insurance for 50% of the standard rate.
>>>Jump to discounted travelers insurance policy provided through Travel & Teach Recruiting Inc.<<<
Topics covered in this post:
When preparing to leave for a year or more to teach English in Korea, people are usually focused on things like getting their visa documents prepared, saying goodbye to friends and family and packing what they will need for the upcoming year. Most people don't even consider getting travelers insurance to teach in Korea – and for good reason – as all Korean schools are required to provide 50% of the medical insurance once you land in Korea. Unfortunately, this insurance does not cover all that much.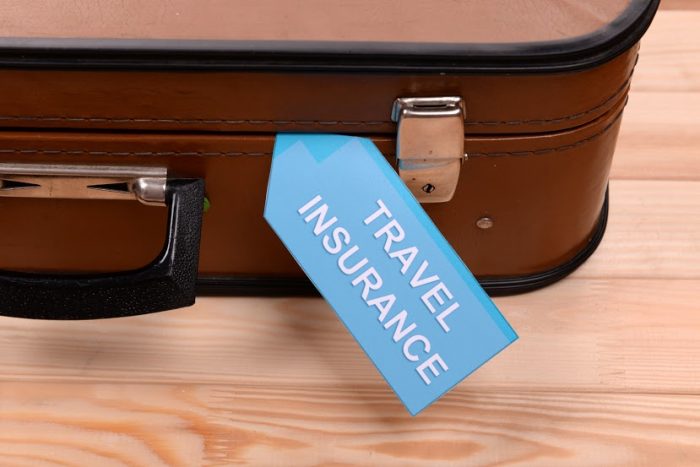 The Misconception of Korean Medical Insurance 
When looking into all of the amazing benefits of teaching English in Korea, you will see that on top of the provided rent-free apartment, plane ticket to Korea and high monthly salaries, that your new school in Korea will also pay for your medical insurance. This may set your mind at ease in thinking that should anything happen to you, you will be taken care of by this insurance. However, this is not the case.
The majority of teachers from the U.S. already have medical insurance coverage that was likely arranged by their parents.
Canadian teachers don't need to even think about medical insurance, as it is completely free in Canada.
So it makes sense why getting insurance when teaching English in Korea would not be the highest priority on one's list. However, it should be and some stories from a few of our past teachers will shed some light on this.
Potential Risks & Teacher Horror Stories
Travel and Teach has sent thousands of teachers to Korea since we started back in 2001. In the earlier years, we did not encourage our teachers to obtain travelers insurance to teach in Korea until we had some incidences with a few of our teachers.
One teacher was attending a soccer game in Daegu where she was seated in one of the higher seating levels. As the game ended, she stood up but was bumped into by another fan. She then fell over the guard rail about 15 feet and ended up breaking bones in her legs and back. She was hospitalized and then returned home to the US after her father came to Korea to help her home. She had no insurance and was billed over $8000 from the Korean hospital she was taken to.
Another teacher had a disc slip in her lower back and had to have emergency surgery. She spent two weeks in a shared hospital room with 6 other people. The hospital bill for her surgery was $6000 which did not include the costs incurred by her mother who flew to Korea and stayed for two weeks until she was able to walk again.
Another one of our teachers was involved in a car accident as the taxi he was in was run into by another car. Suffering a broken leg among other injuries, he spent a week in the hospital and had to pay hospital bills amounting to over $5000.
Korean Medical Insurance: What is Covered and What is not
The medical insurance provided by your school in Korea ONLY covers things like trips to the doctor's office and prescriptions, should you need them.
As an example, a standard trip to the doctor will set you back around $15-30 but with  insurance, you will only pay around $3-7. Prescriptions also come at a lower cost. That's pretty much it.
What is NOT covered? Everything else such as: Hospital visits, surgeries, dental, emergency evacuation and so on.
What is Covered by Travelers Insurance?
The specific travelers insurance policy that is provided through Travel and Teach at a discounted cost covers you for pretty much everything else, including:
Hospital and medical: 100% of eligible charges to you up to $2,000,000
Family transportation: Cost of round-trip plane tickets + expenses in case of hospitalization for a relative or friend
Dental: 100% of eligible charges up to $1,500 for emergency dental treatment for accidental injury
Air Evacuation in case of war, natural disaster, military unrest or terrorism: 100% of the cost to transport you to your home country hospital via air ambulance or commercial airline
Prescription Drugs: 100% of eligible charges for new prescriptions
Lost or stolen baggage: Up to $800 in the for stolen, lost or damaged luggage
Lost or stolen passport: $500
Lost or stolen travel tickets: $250
Third Party Liability: $1,000,000 personal injury/ $1,000,000 damaged property
Psychiatric: 100% of eligible charges
X-rays, lab testing: 100% of eligible charges
Paramedic services: 100% of eligible charges
Medical Equipment: 100% of eligible charges for canes, crutches, wheelchairs, casts etc.
Discounted Insurance Rate Through Travel & Teach
After some of our teachers were injured in Korea, we decided that we needed to find an insurance policy for our future teachers on their way there – policy that covered all areas but one that would be affordable.
Luckily, we discovered a provider who offered the 'Cadillac of insurance policies' that covers everything from surgeries to emergency evacuation to flying a parent to Korea in case you get hurt.
As this policy covers so much, the individual rate is quite high. However, since Travel and Teach is a corporation, we are given a corporate discount which we can pass on to our teachers. We are therefore able to get our teachers insured for 50% of the regular rate.
For more details, contact your Placement Coordinator or get in touch with us here.
---
Getting traveler's insurance to teach in Korea will add to your overall cost of your trip, which is an expense that you may have not thought of. However, you should consider the costs of  the 'what if's' and remember that things don't work in Korea the same way they do back home. It's good peace of mind and not very costly.