By now, you hopefully know about the many amazing benefits offered by living and teaching in Korea! But, did you know about how much traveling you can do in Korea? To help you out, I'd like to share a few of the best weekend trips in Korea.
There are many perks when you live and teach English in Korea extend much further if you're into traveling. Korea is perfectly situated for quick trips to many destinations including Japan, China, and most of Southeast Asia.
However there are even more amazing domestic trips you can take. Korea is a small country with outstanding public transportation. So, no matter where you work, you can travel anywhere for the weekend. Here are three of the best weekend trips in Korea!
Camping on the Private Beaches of Korea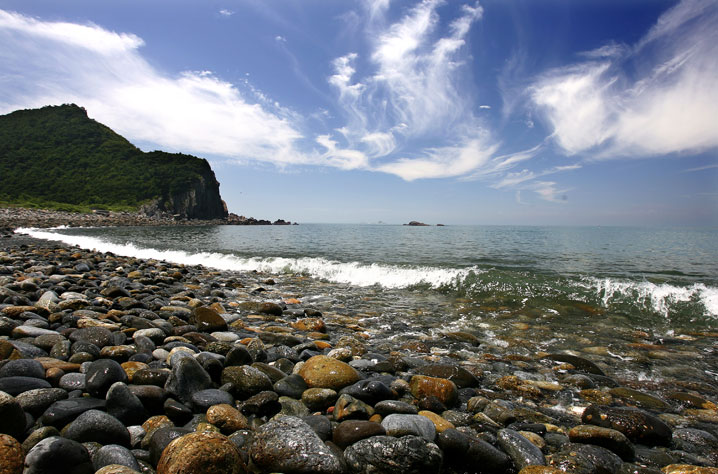 Thanks to Korea's peninsular shape, it has countless beaches to take advantage of during the summer. One of my personal favorites is on a small island off the coast of Incheon called Deokjeok-do.
It takes about an hour to get there via ferry from Incheon City. While on the island, you can either stay at any number of hostels OR bring a tent and go camping on a beautiful, expansive beach with a view of a lagoon and tree-covered mountains.
Besides sunbathing and swimming, there are several great hiking trails that lead up to the highest peaks on the island. End your blissful day with a campfire on the beach. (Don't forget to bring S'more materials!).
Hiking the Many Mountains in Korea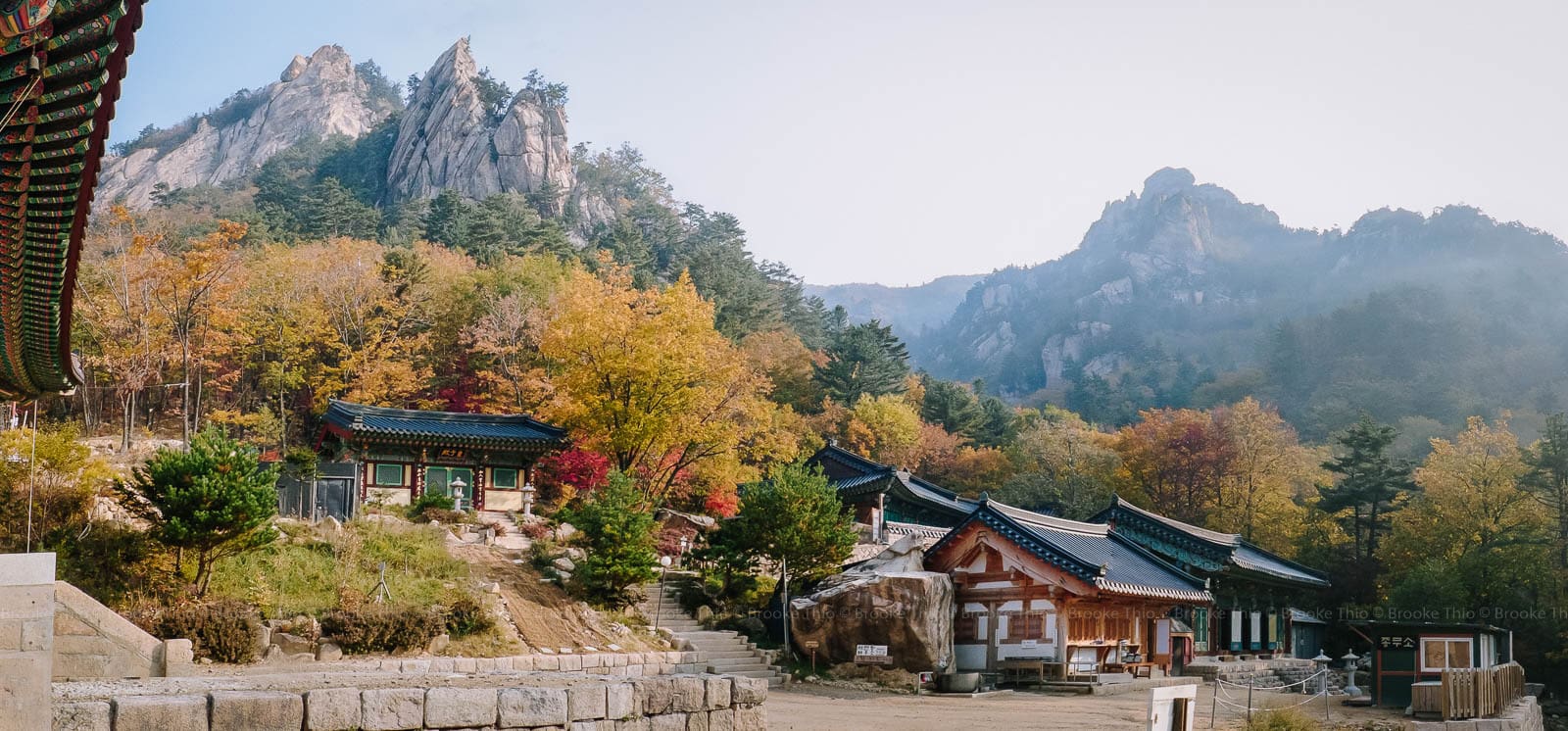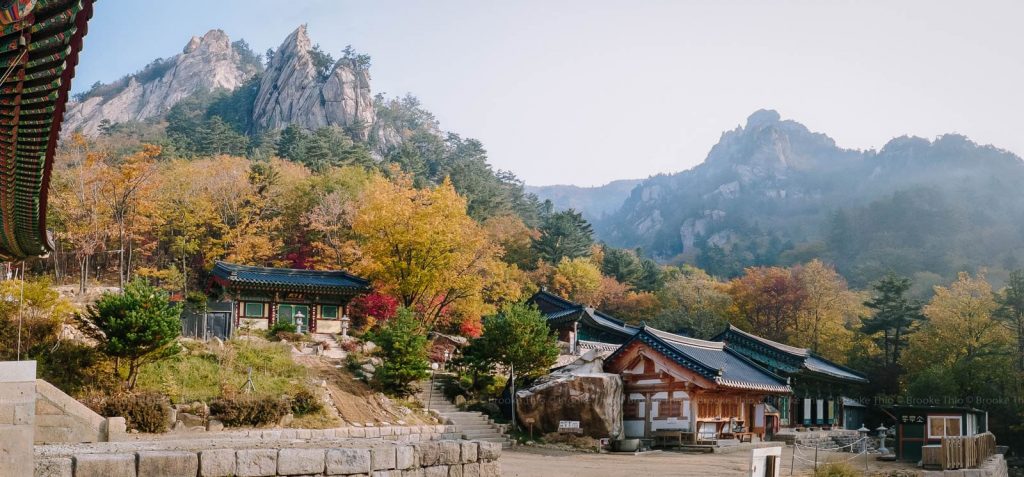 If you're into hiking and beautiful nature, then you'll have to visit Seoraksan National Park.
There, you can climb Seoraksan, one of Korea's tallest mountains. At the top, you'll get possibly the most beautiful nature views in the whole country. And if you spend more than just a day at the park, there are countless other trails you can hike or walk on.
Also, you can end the day of hiking at the nearby town's jimjilbang (hot bath spa). This will not only soothe your aching leg muscles, but is one of the most Korean things you can do!
Winter Adventure Sports and Festivals in Korea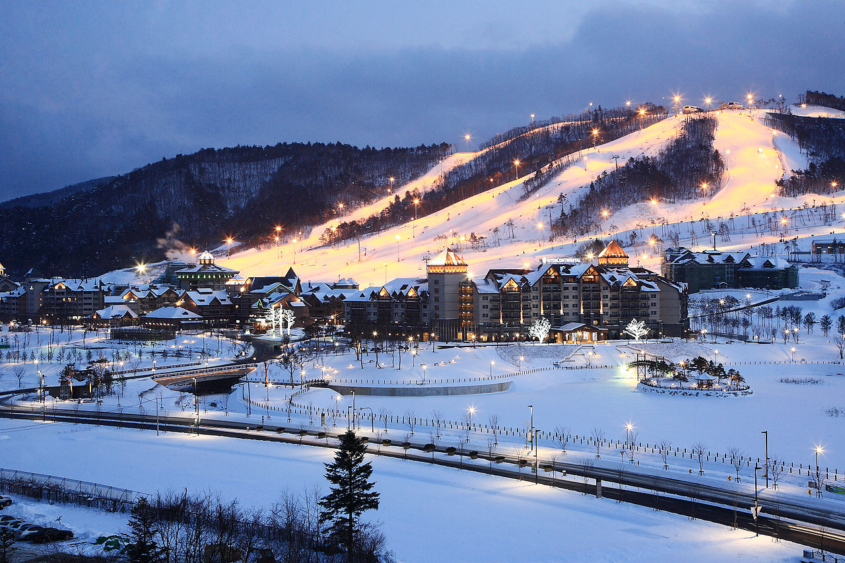 The last weekend trip on the list is a visit to Pyeongchang. If you have heard of this city, it is because this is where the 2018 Winter Olympics were held. Go there in winter for an amazing weekend of skiing or snowboarding!
The slopes have many runs that should keep you busy no matter what your skill level is.
If you time your trip here correctly, you can also visit some interesting festivals. The Daegwallyeong Snow Festival boasts large snow sculptures and has plenty of fun snow-based activities for all ages.
It was named one of the top 12 cultural festivals in South Korea and is often called the 'Alps of Korea' due to it's high valley that gets some of the most snow in all of the country.
The Pyeongchang Trout Festival is even more ridiculous because you can try catching trout through holes in the ice with your bare hands!

These three destinations are just a few of the best weekend trips in Korea. Hopefully you'll enjoy them as much as I did!
VIDEO TRANSCRIPT
Hey this is Niko from Trave and Teach Recruiting and I'm here to talk to you about weekend trips in Korea.
And just to give you a little background on myself I actually taught in Korea for a year and a half and I come to work as a placement coordinator.
Since teachers there so one of the major reasons why people go teach English in Korea is the travel. I mean the Korean Peninsula is just a few hours away from Japan China Mongolia Taiwan and South East Asian so highlights such as Thailand and Vietnam.  So if you're looking for international travel you know Korea is an awesome place to make a base.
So on top of international travel in and out of Korea traveling within the country is also super easy and convenient.
So first of all Korea is a small country on top of that public transportation in Korea is super cheap and super efficient so a few hours on a bus or a train get you just about anywhere and even if you only have a weekend.
You know oftentimes if I would go somewhere after work on Friday taking only two hours to get there and then you can come back either Monday morning before work. So at least 48 hours and wherever you go. When I was in Korea I probably left my hometown going a weekend trip at least two or three times a month just because of how many places there were at visit how many festivals were going on and just how easy and affordable it was.
So inevitably you'll go on a bunch of trips probably to major cities like Seoul Busan Daegu Gwangju and those are awesome but right now I want to talk about a few of them there's some more unique ones and some of my personal favorites.
So one of the best ones I went on was a trip to Pyongyang which is in the northern part of Korea and the mountains it's actually where the Winter Olympics to me help and it's an awesome way to spend a few days there snowboarding or just just hang out in the snow and is a special in the winter.
So another common thing is going hiking and if you've done any research on Korea I'm sure you know that the country is about 70% mountainous.
So no matter where you end up even your hometown they'll definitely be relatively large or mounds or big Hills decline but if you're looking for a longer more nature-oriented trip an awesome place to go is to Seoroksan, on that's home to win tossed mountains in Korea and it's great as it is super beautiful in matter whether you're there the winter or the fall. And also there's tons of hiking routes.
And then probably my favorite weekend trip I ever went on it at this few times was exploring some of the small islands off the coast of Korea.
So there's one island in particular off the coast of Incheon which is where I lived and you could go there you could camp on the beach and it was great because basically have a whole private beach to yourself all you got to do is bring some sleeping bags tents pick a spot wherever you want and yeah it's paradise.
Go swimming go hiking and just you know grill and barbecue on the beach.
So those are just a handful of ideas various weekend trips that you can go on while you're Korea you want to talk about there are countless festivals going on all over the country and just tons of fun events happen all the time.
So hopefully after watching this video you learned a little bit more about weekend trips in Korea. If you have any comments or questions leave them below if you enjoyed this video and want to see more like it be sure to hit the subscribe and like buttons below also if you're at all interested in teaching Korea check out the links