Teaching in Korea: Frequently Asked Questions
Here you can find the most common questions & answers about teaching in Korea. Still wondering about something? Share your questions with us using our contact form or if you want to start the process, you can complete our application form.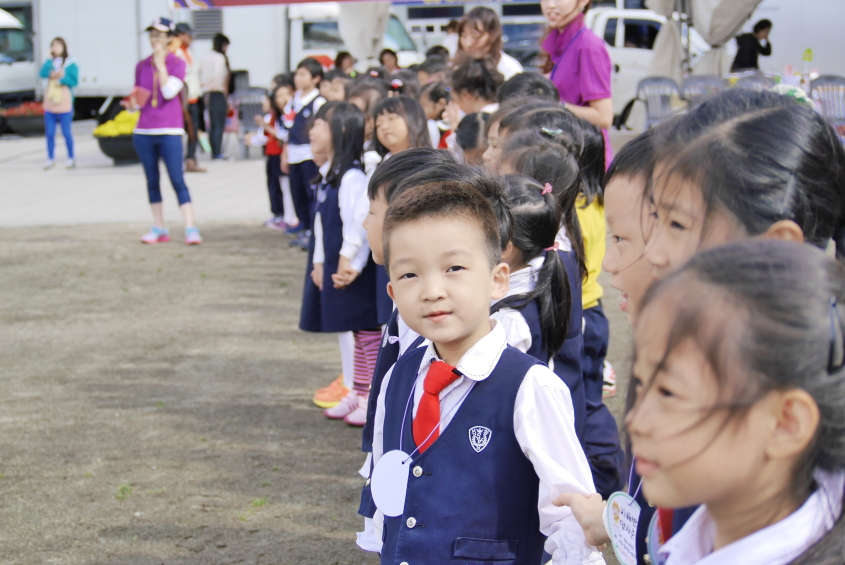 Teaching English in South Korea General Q&A
Do I need teaching experience to teach in Korea?
While teaching experience is not a requirement for some schools in Korea, most look very favorably on applicants who have some experience with teaching or with kids in general.
If you do not have ESL teaching experience, it is a very good idea to get yourself TEFL certified. For more information on discounted TEFL courses, visit our TEFL page.
Is it possible to save a lot of money teaching in Korea?
Definitely. One of the reasons why a lot of people go to teach in Korea is to save money or pay off student loans. However, money should not be your sole objective; schools in Korea are very serious about the education of their students, and expect dedicated teachers who enjoy teaching and who commit themselves to their job.
In comparison to most Western countries, Korea is very easy on your wallet: eating, transportation and recreation all come at costs much lower than what you're used to at home. It is also important to note that smaller cities cost a lot less to live in over larger cities.
Can a friend come with me to teach English in Korea?
Sure! If you are going with your
boyfriend or girlfriend
and you would like to live together, keep in mind that couple positions are harder to find. While this is certainly possible, it usually takes a little bit longer to arrange these types of positions.
Placing two friends in separate schools is also possible but will depend on the positions that are open at the time the teachers are looking to go to Korea.
Do I need to have TESL or TEFL certification to teach English in Korea?
As competition for teaching jobs in Korea is constantly rising, many schools are now looking for people with higher teaching qualifications.
While a lot of schools prefer to hire people with degrees in Education, most will accept those with a TEFL/TESL certification. We recommend TEFL Source where you will find a list of inexpensive yet accredited TEFL programs. Keep in mind that the industry standard is 100 hours or greater.
What if I have not graduated yet? Is it still possible for me to apply for teaching jobs a few months in advance?
Definitely. With the visa process taking longer than it used to, we are asking that our teachers take more time in order to prepare everything that they need in advance. If you have not graduated, that isn't a problem; you will need your university degree in order to get a visa, but you can certainly prepare everything else while you are waiting. 
Send us your application anytime – we will get right back to you to arrange a phone consultation so that you are fully informed about this opportunity as well as what you need to do to get yourself to Korea.
How long are teaching contracts in Korea? Can I go for less than a year?
Contracts for ESL teaching jobs in Korea are all one year in length. While we have been able to offer 6 month contracts in the past, this is no longer possible. The reasoning behind this is that teachers and students develop relationships, which is important to their learning and confidence; it is therefore important that teachers aren't coming and going every few months. However, should you go to Korea and need to come home early, we will be able to help you out of your contract without issue.
Teachers sometimes think that they would never be able to last an entire year teaching abroad, but after a short while gone, they wonder if they will ever return home!
Who pays for my flight to and from Korea?
In the past, all schools would pay up front for the plane ticket. However, some schools now ask the teacher to pay. In the situation where a teacher is not able to afford the ticket, Travel and Teach will make arrangements with the school.
We will also make all of the arrangements to get you from the Incheon Airport to your apartment once you arrive in Korea. When you are planning on leaving Korea, your school will pay for your ticket home or the equivalent amount if you choose to go somewhere else.
Can I bring a pet with me to teach English in Korea?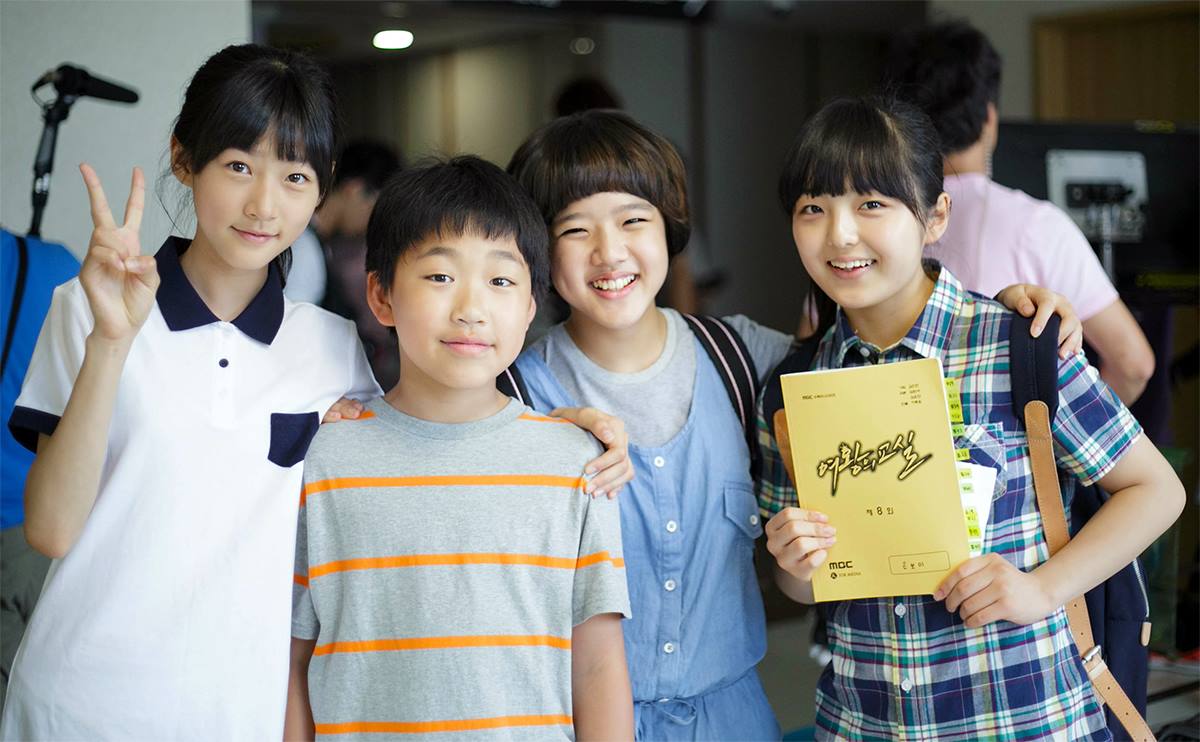 How to Teach English in Korea 
When can I apply to teach English in Korea?
Anytime you are ready! Travel and Teach works with over 500 schools across Korea, so we have positions available each and every month.
Check out our jobs in Korea page
and when ready,
fill out the application form
found here. The process takes a few months, so it's best to apply when you have decided you want to move forward with this opportunity.
How do I become a teacher in South Korea?
Are schools accepting English teachers during COVID?
Yes! Korea has been one of the countries that
did not shut down their economy
during the pandemic. Schools are open and running as normal with the exception of everyone wearing masks. You can read more about how Korea has handled COVID
in this post here
.
Do I need to have a TEFL certificate to teach English in Korea?
Getting TEFL certified is important to schools in Korea as it shows that you have some knowledge of teaching ESL (English as a second language). If you have no experience teaching ESL, you may have a more difficult time getting an interview. Take a look at this post for the
top TEFL courses for teaching English in Korea
.
Are English teachers in Korea in demand?
Yes, there is a high demand for English teachers in Korea. However, not all people looking to teach in Korea will be accepted, as schools usually look for qualified,
TEFL certified
teachers. If you have ESL teaching experience, that will help you land a teaching position.
How to Obtain a Teaching Visa for Korea 
How long does it take to get an E2 visa to start teaching in Korea?
From the time that you have all of your documents ready to be sent to Korea, it will take 3-5 business days to get to Korea, and about another week to two for the processing to be done there.
Once the first part of the process is completed, you then take or send your documents to the Korean consulate. Completing the visa from this point usually takes 3-5 days. Since none of these offices can guarantee exactly how long they will take to process documents, we usually tell our teachers to start getting prepared 3-4 months in advance to be safe. Don't worry if this sounds complicated – we're here to help you each step of the way.
How long will it take to process my application?
You should ideally give yourself 3-4 months to prepare, as delays in this process are somewhat unavoidable. If you have the necessary documents at your disposal, the entire visa process takes about 4-6 weeks. It is also important to note that there will be further delays with the Korean consulates as well as the immigration offices in Korea during the summer when we receive the largest number of applicants.
What are 'Officially Processed' transcripts and where do I get them?
Transcripts are required to authenticate your degree.
Officially processed transcripts are required by Korean immigration
so as to avoid anyone from acquiring a visa with fake documents.
These transcripts can be ordered from the registrar office at your university and need to be in a sealed envelope, with the stamp, seal or crest of the university covering the seal of the envelope to show that it has not been opened. Beside this stamp, there needs to be a signature and a date from the person in the registrar office who is issuing these to you. Any deviation from this will result in your application not being processed by immigration.
How much are the visa costs to teach English in Korea?
The cost of the visa on the teacher's end is paid for by the teacher and the costs in Korea are paid for by the school
. All tolled,  you are looking at around $400 which covers the costs of your background check, document approval, courier and consulate fees. Your Placement Coordinator will point you in the right direction as to where to obtain the necessary documents.
Teach English in Korea Programs
Why should I use a recruiting agency?
There are many positives that you can gain from working with an honest recruiting agency. To start, we inform you of everything that we feel you need to know about teaching in Korea, as well as how your life is going to be there. We don't sugar-coat or skip over details just to get you to sign a contract; conversely, we are straight with you as to what you can expect during your time in Korea.
We also guide you through the entire hiring and visa process so that you are fully aware of what you need to do. When your visa is complete, we will arrange your plane ticket for you as well as get you from Incheon Airport in Korea to your school. Finally, we will assist you and answer any questions that you may have at any point during your entire contract. Again, all of this comes at no cost to you. To put it simply, we base our business on honesty, which we believe is the most important factor in this industry.
How much is the placement cost to find a teaching job in Korea?
Through Travel and Teach, it's
100% free! We don't charge our teachers anything for our services, as we get compensated by our schools in South Korea. There are some agencies who charge anywhere from $500-1000 to provide the exact same services that Travel and Teach provides for free.
Teaching English in Korea Salary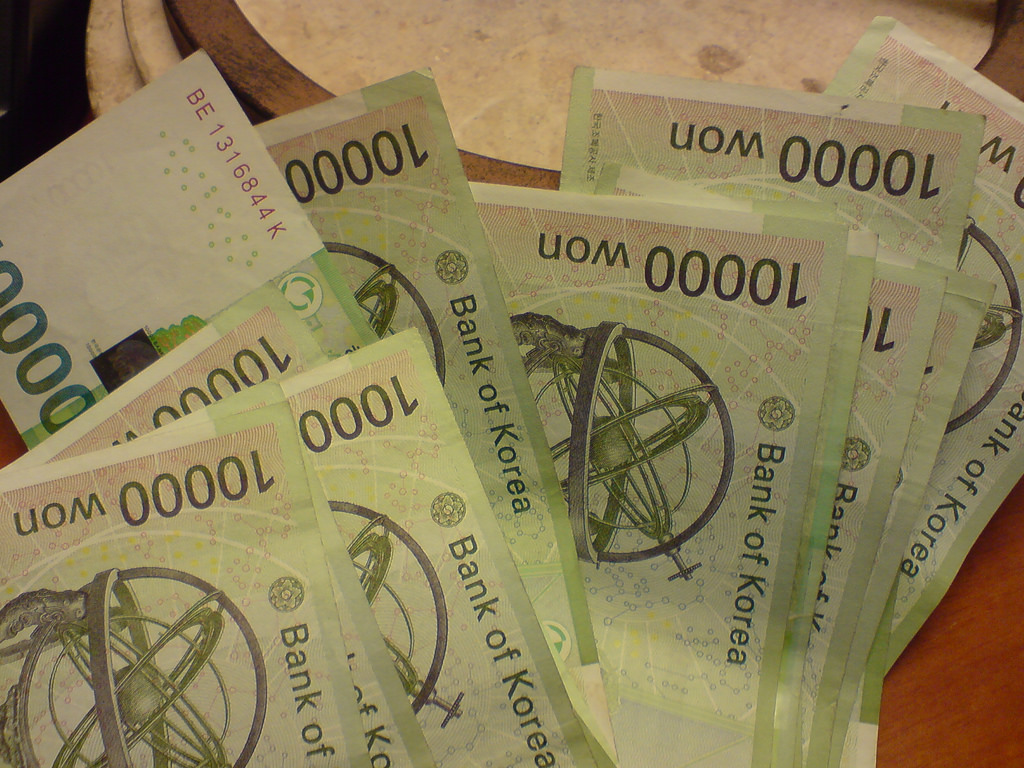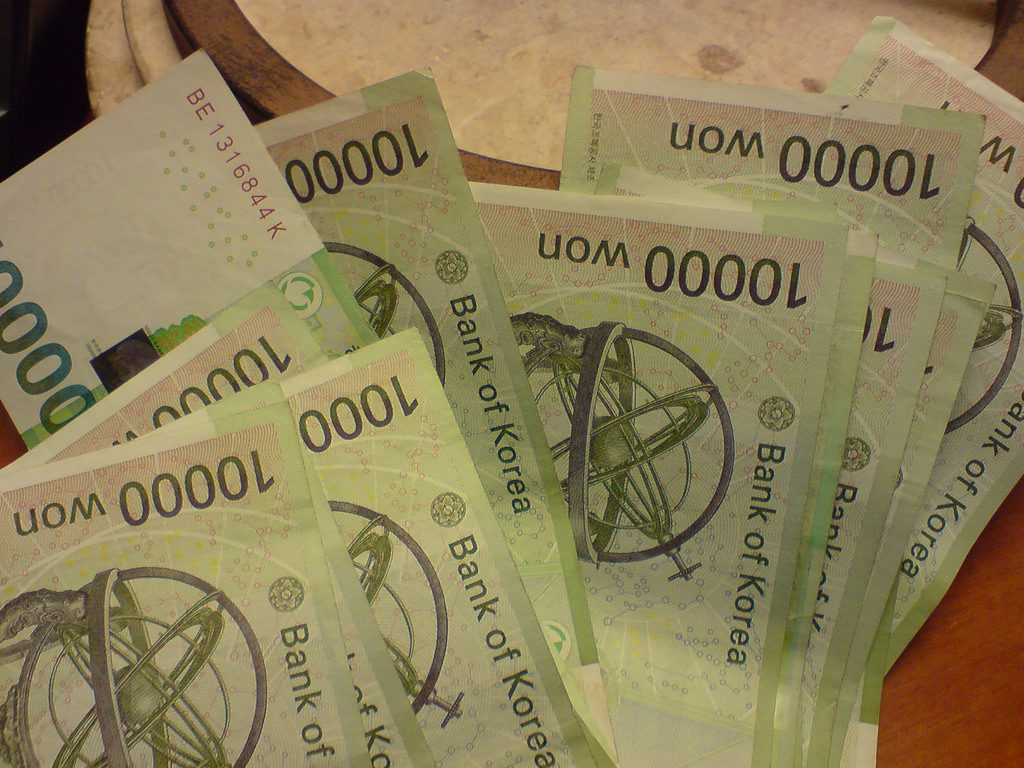 How much do you get paid teaching English in Korea?
Teachers are paid a monthly salary of 2.1-2.8 million Korean won per month. However, in addition to this, schools provide a
free, single apartment
, free plane tickets to and from Korea, a one month severance as well as health coverage. Check out this post for a more detailed list of the
salary to teach English in Korea
.
What is the average salary in Korea?
The average salary in Korea ranges from 2.1 million won to 2.8 million won. This is around $1800-2400 USD. However, you will be able to save most of this as you
don't pay for rent
and because the taxes taken off this amount are only around 3%.
How much money can you save each month English in South Korea?
Teachers in Korea are able to save most of their pay each month. This is possible as 1) you are not paying rent, 2) taxes are only around 4% of your pay, 3) the cost of living in Korea (namely in smaller cities) is low, 4) there is no such thing as tipping in Korea and 5) you get paid around $2000 + USD each month.
On top of this, at the end of your teaching year you will be awarded your severance – or bonus – which is another full monthly payment; in addition to that, you will also be collecting from the money you put into your pension fund which was matched by the school. This usually amounts to another 2.4 million won!
For these reasons, the majority of teachers are able to save a lot of their monthly pay which enables them to return home with money in hand.
Can you teach private English lessons in Korea?
Yes and no. Teaching private lessons is technically illegal in Korea. However, many teachers do this and make good money on the side. Be warned though: if you get caught, your visa will be terminated.
Teaching English in Korea Requirements
What are the requirements to teach English in Korea?
The main requirements to teach English in Korea are an approved Bachelor's degree/diploma (in any subject) and a clean Criminal Background Check. You will also need university transcripts, your resume, a valid passport, passport photos, the signed contract and a
completed self health check form
. 
Go to this post here
for a complete list of all of the required documents to teach in Korea.
What qualifications do you need to teach English in Korea?
For the average
teaching job in Korea
,  you won't need any specific teaching qualifications other than
a TEFL certification
(and this is not always necessary). However, for teaching jobs where students at a higher level of English are taught, a Bachelor of Education or teaching certification would be needed.
What degree do you need to teach English in Korea?
While some schools are only able to invite certified teachers or those who hold degrees in Education to work at their schools, the only educational requirement to get a working visa in Korea is to have a Bachelors degree in ANY subject.
Regardless if you hold a degree in Political Science, Mechanical Engineering or Religious Studies, you will be able to get a visa to teach English in South Korea!
ESL Jobs in Korea 
Where can I teach English in Korea?
To answer this question, you should ask consider two options: teaching in a smaller city in Korea or teaching in a major metropolis. From there, you can a look at the available
teaching jobs
that we have each month and apply to those that seem like a good fit.
Do you need tefl to teach in Korea?
If you have not taught English as second language (ESL), then you would want to get TEFL certified. Here is a list of the
best TEFL courses to teach English in Korea
.
Most schools in Korea believe this is a basic requirement, so it is in your benefit to get yourself certified. It will also better help you understand what to do in the classroom once you start actually teaching in Korea. There are 1000's of courses online, but don't pick just any as most will not be accepted.
What are the best cities to teach English in South Korea?
The best way to answer this question is to ask yourself the question: "What do I want to achieve from my year teaching English in South Korea". For example, if your goal is saving a lot of money, you would want to teach in a smaller city where the cost of living is much less than a larger metropolis such as Seoul.
On the other hand, if you are simply looking to have fun, meet people and just enjoy your life in Korea, then maybe a larger city like Daegu, Incheon or Seoul would be better for you. Just don't get swayed by what the so called experts on Reddit say. It's your year (or more) so decide what is best for you. It is also helpful to speak to your Placement Coordinator to get their advice.
Is teaching English in Korea easy?
Teaching English in Korea isn't as easy as you would think. Teachers are expected to follow the school's set curricula and to follow the training provided. Teaching in Korea isn't just babysitting as it once was many years ago but is still a lot of fun and is certainly not the most difficult job in the world!
Can you teach English in Korea forever?
While one could technically teach English in Korea forever, it isn't something many people do for more than a few years. A lot of people who stay in Korea for more than 3-5 years tend to move up in their schools to higher positions.
Preparing for Life as an English Teacher in Korea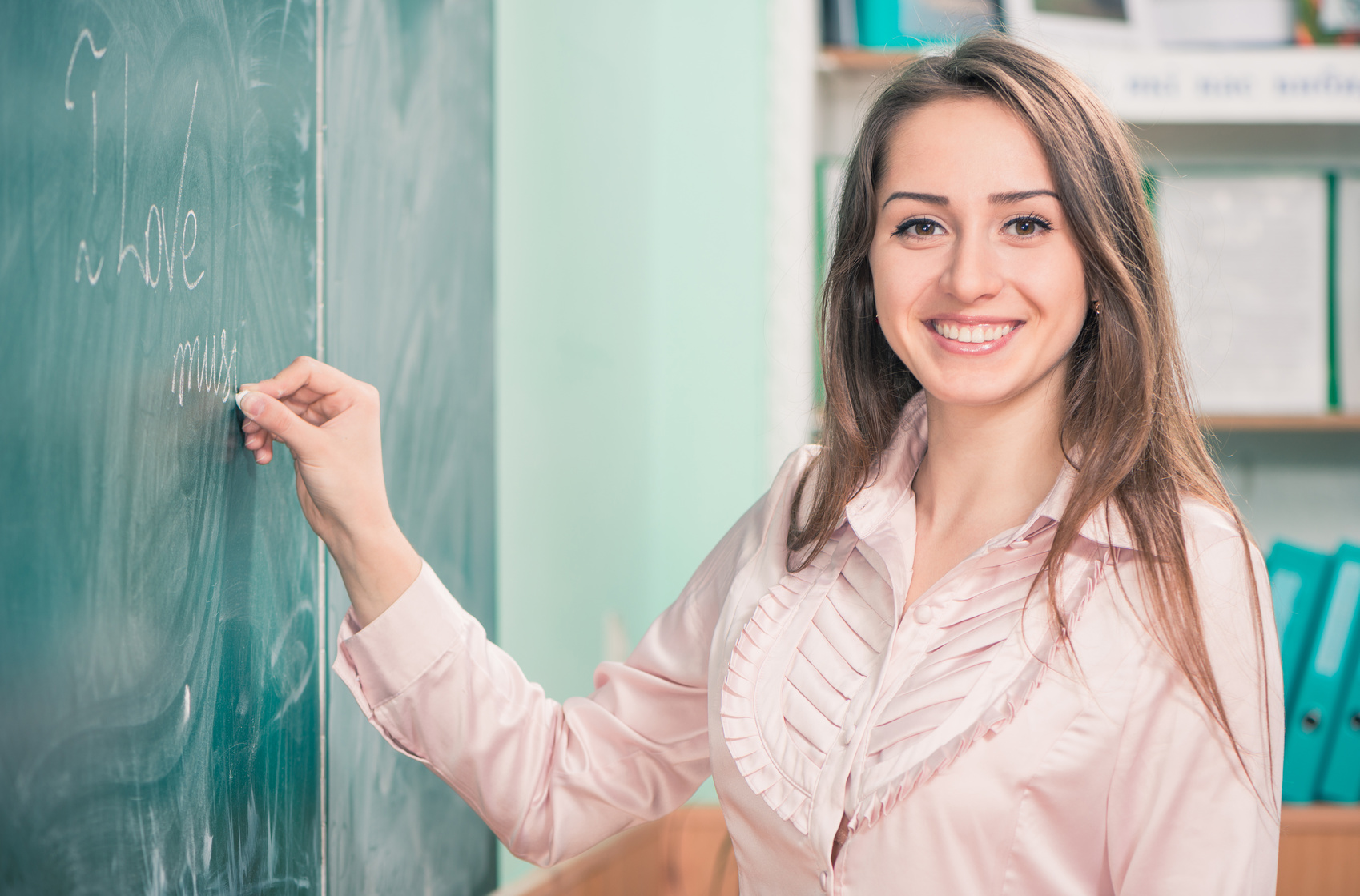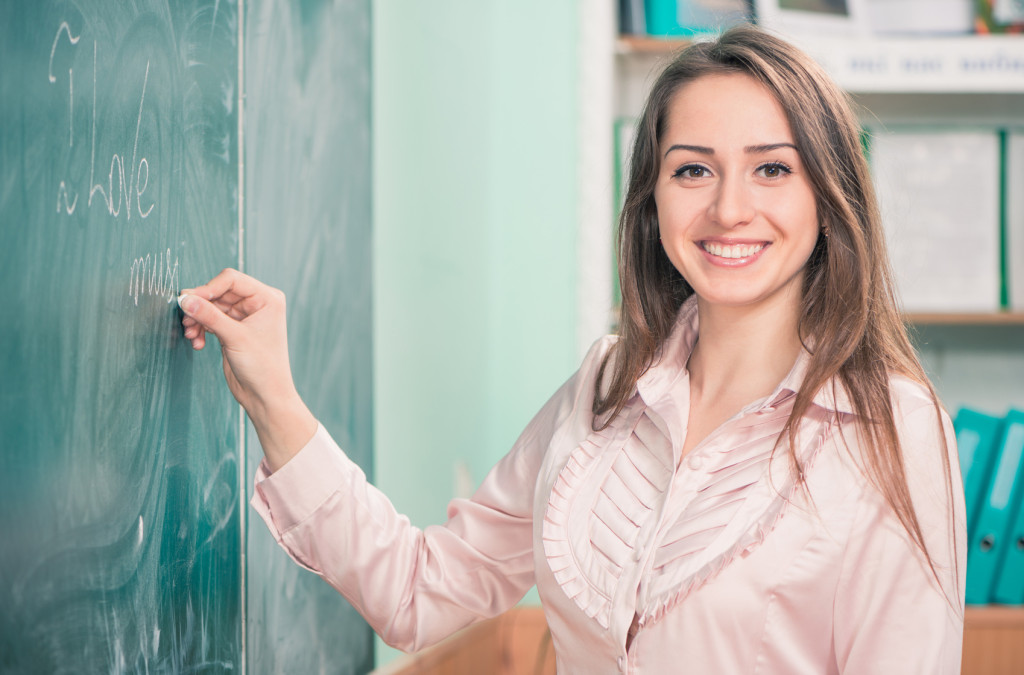 How much money do I need to bring to teach abroad in Korea?
It's a good idea to bring money with you to Korea as you will receive your first paycheck at the end of the first working month. $500-700 is plenty and should hold you over until you get paid. Schools will often not mind giving you an advance on your pay for the first month, should you need one.
Do I need travel insurance to teach overseas?
It's an excellent idea to get traveler's insurance to teach in Korea. It's very inexpensive and something that will cover you during your time in Korea and other countries you may visit while in Asia. Your school will assist with your health insurance but this only covers reduced fees on medication and doctor's visits, so it's very limited.
Contact us
for more information.
Do I need immunization shots to teach in Korea?
Possibly. There is little risk of catching anything while you are teaching in Korea; however you should get a Hepatitis shot if you are not up to date. Check with your doctor and/or the Korean Embassy. If you plan on going to other countries from Korea, it is easier and much less costly to get additional immunization shots while you're there.
What do I need to bring with me?
It's a good idea to bring respectable working clothes (dress shirts, slacks, blouses, skirts, etc.), even if it's not required by your school. Shaving cream, razors, hair products, etc. can be found everywhere. Deodorant is sometimes a tough thing to find, so bring extra.
To give you a taste of home, we advise you bring plenty of comfort items such as music, movies and some foods you don't think you will be able to find. Most of all – and it's not just a cliché – bring an open mind and a positive attitude.
Life as an English Teacher in Korea  
Do I need to know Korean to teach English in Korea?
The short answer is 'yes'. Many teachers don't realize that in Korea,
Koreans speak Korean,
NOT English!!
You will be speaking English in your classroom, but anywhere else you will require the basics to get by.
It is a great idea to make an effort to learn simple Korean words that will get you out of certain situations that may arise. To start learning conversational Korean fast, take a look at Beeline Language Korea, an online video series that teaches you everything you need to know to read, write and communicate in Korean. Access the 3 level program and start learning Korean!
What will my apartment in Korea be like?
Schools want you to be as comfortable as possible. Accommodations are generally spacious and will include all the amenities that you're accustomed to back home. Take a look at this in-depth post about apartments in Korea. Find information on single, couple apartments and all that they include!
Is it expensive to live in Korea?
To put it simply: not really. One of the main reasons why Korea is such a popular destination to teach ESL is
because you are paid a lot of money
, which you are able to save because of the inexpensive cost of living and because you don't have to pay for your rent.
Eating, drinking and traveling all come at prices far less than you would pay in western countries. To go out to a full Korean barbecue, including beer or other alcohol for example, will only set you back less than $20; to buy a lunch, you're looking at $3-5. The cost of living will range with personal taste, but in general, Korea gives you the potential to earn and save more money than any other country in Asia.
Will I have access to a computer and the internet?
PC rooms are abundant in Korea. Did you know Korea has the fastest and most populated online community in the world? It's really cheap (about a dollar an hour) too. You can also pay to have internet access in your apartment, if it is not already provided for you.
Is it easy to travel around South Korea?
Yes, it's very easy and inexpensive to travel around Korea. Trains, buses and taxis are very affordable and run at all hours. There is plenty to see and weekend getaways to anywhere in the country are possible as Korea is not very large geographically.
Is South Korea a safe place to live?
Yes! Korea has a very low crime rate in comparison to most other industrialized nations. Most of the crime in Korea is of the non-violent nature, consisting of mostly corporate crime and corruption.
How will my students understand me if they don't speak English?
Korean students will have a decent grasp of the English language. The level of English taught in each class is appropriate for the students in that class.
Is it easy to make friends when teaching in Korea?
Absolutely! Teaching in Korea is similar to your first year of university; everyone is open to meeting new people and doing fun things together. You and your fellow teachers are in a whole new and exciting world so teachers tend to enjoy exploring it together!
What if I get homesick when teaching in Korea?
Homesickness is natural when you are far away from home, especially if it's the first time. However, your fellow teachers have gone throuh the same thing so they are there to support you. The homesickness is usually short-lived and teachers then get on with their new lives. It's something that happens to most people, but not something to worry about.
What is the weather like in Korea?
Korea has four seasons
. The summer is generally hot and humid, will the winter is cold but not overly cold, never really going too far below zero. Spring and fall are the two seasons that are recognized as the most pleasant seasons, as the temperature and colors are both quite appealing.