Teach English in Korea: Absolutely EVERYTHING You Need To Know
If you are here, you are considering making the move to teach English in Korea. I was in your shoes once, so I understand the magnitude of the decision. I'm here to tell you everything you need to know in order for you to make that decision, because I really and truly believe you will not regret it.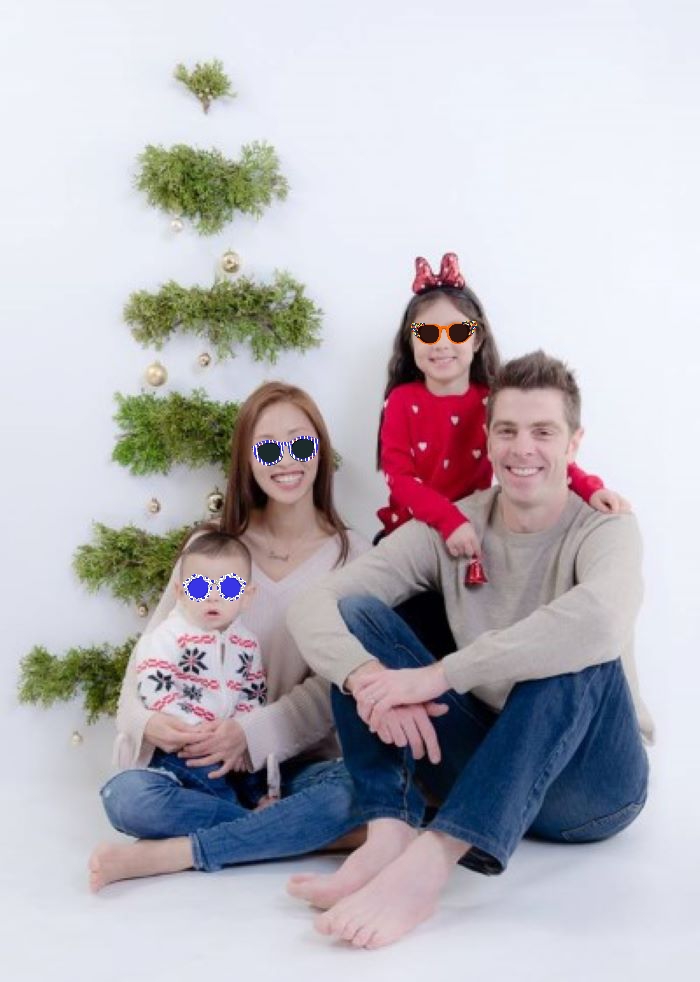 A number of years ago I decided to say goodbye to the only world I knew and made the move across the world to teach English in Korea. It turned out to be the best choice that I have ever made and one that would impact my life forever.
In this post, I will tell you EVERYTHING that you need to know about teaching English in Korea. I will also tell you my story and how my time in Korea was the catalyst to where I am now in life.
My hope is that it inspires you to take a look at what life can be like outside of the current one you live. If you aren't 100% satisfied with that life, read on. I promise it will at least make you think twice about the direction you had thought you were set on taking.
My Experience Living and Teaching in Korea & How it Shaped My Life
One day in my final year of university, my friend Ben came home from being downtown and stated that he was going to teach English in Korea.
Ben was always full of grand ideas, so when he said this, myself and the other 3 friends that lived together were naturally skeptical. He went on to tell us that the offer to teach English in Korea included free plane tickets, a free apartment, around $2000 per month, plus a bonus upon completion of a one year contract.
By the end of that day, 4 out of 5 of us had enrolled in a TEFL course and were off to Korea 2 months later.
That one decision to take the leap out of the only world I knew led to the following life-changing events (in no specific order of importance other than #1 on the list):
Meeting my wife (and subsequently having our two children)
Shaping my career as an entrepreneur
Learning to speak a second language (Korean)
Traveling & living in 26 countries over 6 continents
Reaching life goals like obtaining my black belt in Taekwondo, bungee jumping in New Zealand and climbing Mount Everest base camp
I taught in Korea for a total of 5 years, while taking trips around Asian between contracts.
I started in a small city, then worked in downtown Seoul and finally in the outskirts of Seoul where I taught in both private and public schools. My final position in Korea was as an instructor at Seoul Women's University.
Saying I enjoyed my time in Korea is an absolute understatement. I LOVED my time in Korea.
So much so that it was actually very hard for me to leave. I took the bad with the good, but learned more about myself than I ever imagined I would. 
Looking back now, teaching English in Korea opened up my mind to a world of possibilities that I simply would not have considered otherwise had I not left home: From working for myself and staying out of the corporate world; to traveling the world NOW instead of whenever I retire; to taking chances in life instead of falling into what I was expected to do; to just living and focusing on being happy :).
Teaching English in Korea Requirements – Are you Eligible?
Before getting ahead of ourselves, let's make sure you are eligible to teach English in Korea. If you do not currently meet the requirements, you can work toward obtaining what you need to qualify yourself for a working visa.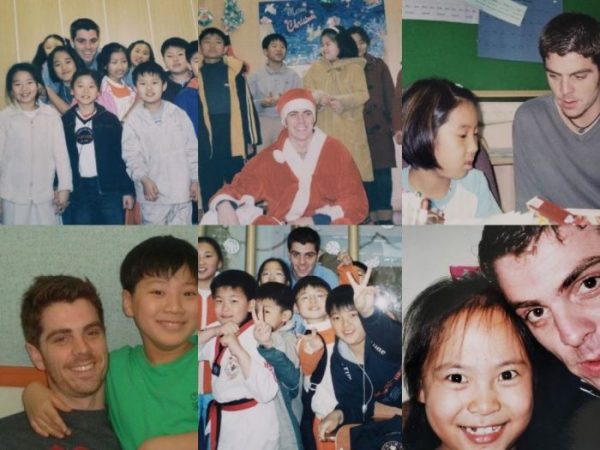 Here Are the Requirements to Teach English in Korea 
Must be from one of the 7 designated countries: USA, Canada, UK, Ireland, Australia, New Zealand or South Africa
Must have a 3+ year Bachelor degree. A community college diploma is not accepted
*Must have a clean criminal background record
*Must have a clean bill of health
*If you have questions about either of these, please contact me here.
NOTE 1: While speaking Korean is not a requirement by schools, it is almost impossible to survive in Korea without knowing any Korean. My first three months in Korea were very difficult until I picked up some of the language. I therefore STRONGLY recommend learning at least the basics.
Beeline Language Korean teaches words and phrases that you will use every single day in Korea through their 3-level beginner to advanced online video platform. The best part is it only costs $1 to access the entire program!
NOTE 2: While obtaining a TEFL certificate is not mandatory at all schools, some do require teachers to have it. It is something you really should obtain as it will 1) teach you how to teach ESL and 2) make you more attractive to hiring schools.
Check out this post for a full list of accredited & discounted online TEFL courses.
Salary to Teach English in Korea + Other Benefits Like Airfare, Free Apartment, Severance & Pension
All things considered, while Korea is an amazing place to start your worldly travel adventures, it also boasts the highest overall compensation for university graduates who do not hold a degree in Education or have any teaching experience.  
So let's start with how much you will be paid and the other benefits that come with teaching English in Korea.
Salary: 2.2-2.8 million Korean Won/month. Convert your dollars to Won here.
Severance/Bonus: Equal to one month's pay.  Received at the end of a 1 year contract.
National Pension Fund: Each month you pay around 100,000 Won, which is matched by your school. At the end of your year, you collect around 2.4 million Won (total of your + the school's contribution).
Airfare: Either one way or round trip, depending on the school.
Free Apartment: Rent free, single apartment. You pay the bills, which are minimal. Click here for full details on teacher apartments in Korea.  
It is important to note that factors such as not paying rent, low taxes, and a low cost of living in Korea will all result in your ability to actually save a lot of the money you earn.
Many people take advantage of this opportunity and are able to pay off their student debt, make money to travel around Asia AND come home with money in hand. This alone makes teaching in Korea for a year worthwhile….but there is so much more!
Other Benefits You Will Reap From Teaching English in Korea:
Cultural Experience: Living and working in South Korea provides a unique opportunity to immerse oneself in a rich and vibrant culture. From traditional festivals, K-pop music, and historical landmarks to delicious cuisine, South Korea offers a wide range of cultural experiences that can be rewarding and enriching.
Professional Development: Teaching English in South Korea can enhance your professional skills and qualifications. It allows you to gain valuable teaching experience, develop classroom management techniques, and improve cross-cultural communication skills. These skills can be transferable and beneficial for future teaching opportunities or other career paths.
Travel Opportunities: South Korea is located in a strategic location in East Asia, making it a convenient hub for exploring other countries in the region. With its efficient transportation system and affordable travel options, you can easily visit neighboring countries like Japan, China, and Southeast Asian destinations during holidays and vacation periods.
Supportive Expat Community: South Korea has a large and active expatriate community, particularly in cities like Seoul, Busan, and Daegu. You can connect with fellow foreigners through social events, language exchange programs, and various expat organizations, making it easier to adjust to life in a new country.
Personal Growth: Living and teaching in a foreign country offers an opportunity for personal growth and self-discovery. You can develop adaptability, resilience, and intercultural competence while overcoming challenges and experiencing new perspectives. This experience can broaden your horizons and enhance your global outlook.
How much do English teachers make in Korea?
The salary for English teachers in Korea can vary depending on a number of factors, such as the level of experience, qualifications, the type of English school or institution, and the location within Korea. However, in general, English teachers in Korea can earn a comfortable salary that allows for a good quality of life.
For example, the average monthly salary for a native English teacher comes with benefits such as paid vacation, medical insurance, and pension contributions. Private language schools, or hagwons, may offer higher salaries, ranging from 2.2 to 2.8 million won per month. 
It's important to note that the cost of living in Korea can vary depending on the location and lifestyle, but it is generally considered affordable compared to other countries in the region. Overall, English teachers in Korea can earn a decent salary that allows for a comfortable lifestyle, with opportunities to save money and travel.
Public Schools Vs. Private Schools in Korea
In this section I will clear up some very common misconceptions about both the public and private school systems in Korea. 
These are not simply my opinions, they are facts that I have come to know from 1) teaching in both public and private schools in Korea, 2) experience recruiting for EPIK and 3) 22+ years of recruiting to private schools.
Let's hear Niko's thoughts on the whole debate:
The Good and Bad About Teaching at Public Schools in Korea
When researching teaching English in Korea, people often assume that the obvious choice between teaching at a public school vs. a private school is of course public schools, right?
The Good:
Sure, public schools do have some nice sounding benefits, such as:
Daytime working hours
Longer vacation times (1 week more than private)
Security in your teaching position as it is a government position (NOT always the case) 
The Bad:
There are other things that are not considered, such as:
No guarantee of city placement, even if you have been 'secured' a spot
Isolation – most schools have only one western English teacher
Working at multiple schools = long commuting time
Lack of job security due to random government cutbacks 
In my 8th month at my public school I was informed that I no longer had a job as the program simply stopped. The money I was owed for the last month? Gone. And unlike what you may think, the Korean government was NOT there to protect me when the stuff hit the fan. I was on my own, jobless, homeless and never received the money I was owed.  
So, regardless of what you have heard, public schools in Korea are NOT the safer, more reliable option.
Once Your Visa Documents Are Submitted To EPIK You Cannot Get Them Back
A really important thing to consider is that once you submit your documents (FBI check, copy of degree, etc.) for an EPIK position, you are not able to get them back from immigration.
FOR EXAMPLE, should you find out that you are placed in a rural city public school position when you requested Seoul, you won't then be able to apply to teach at a private school in Seoul. To do this, you would have to do ALL of your documents over again, a process that takes around 3 months. 
As EPIK requires applications 6-9 months in advance, should things not work out as you intended, you will essentially lose a year and have to start the process all over again in order to apply to a different school in Korea. 
The Common Misconception About Private Schools (Hagwans) in Korea
Unlike what the so called 'pundits' of the ESL teaching industry in Korea say online on Dave's ESL Café or other forums, the majority of private schools are well-run institutions that would never risk their reputation for the sake of saving some money by not paying a teacher's salary. 
Yes, there are certainly stories where people have been mistreated by their private school in some way or another but most of these are from many years ago. It is very difficult for a school with a bad reputation to stay in business as word quickly spreads in the teaching community.
In addition, coming from the perspective of a placement agency, it doesn't make any sense whatsoever to place teachers in a school with a poor reputation as it will only cause more work to solve the issues that would surely arise.
Reasons Why Hagwans in Korea can be Great Places to Work
Here are some other  reasons why hagwons in Korea are great places to work:
Flexible Working Hours: Some hagwons offer flexible working hours, allowing teachers to have a better work-life balance. This can be particularly appealing to those who prefer non-traditional working hours or have other commitments.
Competitive Salaries: Some hagwons offer competitive salaries and benefits packages, especially for experienced and qualified teachers. This can make teaching at a hagwon financially rewarding.
International Experience: For individuals interested in experiencing life in a different culture and country, working at a hagwon in Korea can provide an opportunity to immerse themselves in the local culture while earning a living.
Teaching Opportunities: Working at a hagwon can provide valuable teaching experience, especially for those who are passionate about education and want to develop their teaching skills.
Language Acquisition: For expatriates, working at a hagwon can also provide an opportunity to improve their Korean language skills, as they interact with locals and immerse themselves in the language.
Close-Knit Community: Some hagwons are smaller and more intimate compared to larger public schools, fostering a closer sense of community among teachers and students.
Teaching Autonomy: Depending on the hagwon and its management style, teachers might have more autonomy in designing and implementing their teaching methods and curriculum.
Networking: The hagwon environment can provide opportunities for networking with other educators and professionals in the field of education, both local and expatriate.
However, it's important to note that working conditions and experiences can vary widely among hagwons. Not all hagwons offer the same benefits or work environment. Potential downsides to working at hagwons might include inconsistent management practices, varying levels of teacher support, and sometimes challenging working hours.
Before considering a job at a hagwon, it's recommended to thoroughly research the specific institution and to read reviews from current or former employees. Additionally, keeping in mind that circumstances can change, it's a good idea to ensure that the information is still relevant and accurate based on the current date.
Best Cities to Teach English in Korea
There isn't one perfect answer to the question as to which is the best city to teach English in Korea as this will depend on a few factors.
Check out Niko's thoughts on the matter in the video below:
This is another highly debated topic for those looking to teach English in Korea and for good reason.
As Niko explains in the video above, most people who have heard anything about teaching English in Korea have heard about two cities: Seoul and Busan, but that's where the list usually ends.
Before doing research on the opinions of others, you should ask yourself the following question:
What do I hope to achieve in my time teaching English in Korea?
Is your main goal saving money to pay off student debt or to travel further?
If so, then you will want to live outside of one of the major metropolises in Korea. Larger cities like Seoul are far more expensive in general. From the cost of drinks at a bar to taxi fares – everything is more costly.
Do you want to come home with a new language under your belt?
If you are living in a small to mid-sized city, you are FAR more likely to speak more Korean on a daily basis. In the larger cities, English teachers tend to only hang around other foreigners, so learning Korean will take a lot more effort.
Do you want to go to Korea to experience as much of the culture and scenery as you can?
Schools in Seoul are very demanding on their teachers, which stems from the parents. As Seoul has a much higher cost of living, the parents are able to pay more for their children's education and want to see results. Positions in Seoul therefore generally have longer and more intense working hours so you will have less free time to yourself.
Do you want to gain valuable teaching experience in order to expand your teaching career?
You can do this in any city! Regardless of where you work, whether it be Seoul, Busan or any other city in Korea, you will be able to add an entire year (or more) of full time teaching to your resume! 
Now that we have provided you with some 'food for thought' on the best cities to teach in Korea, here are the most popular destinations in Korea to teach English by numbers of English teachers per city: 
Seoul: As the capital city and the economic and cultural center of South Korea, Seoul offers numerous teaching opportunities. It has a vibrant expat community, modern infrastructure, and a wide range of cultural attractions. The cost of living in Seoul is higher compared to other cities, but the salaries often reflect that.

Busan: Located on the southeastern coast of South Korea, Busan is known for its beautiful beaches and a more relaxed atmosphere compared to Seoul. It has a thriving expat community, and the cost of living is relatively lower than in the capital. Busan also hosts an annual international film festival and has a vibrant nightlife scene.

Daegu: Situated in the southeastern part of the country, Daegu is known for its rich cultural heritage and traditional markets. It offers a more affordable cost of living compared to Seoul and Busan. Daegu is a great option for those seeking a balance between urban amenities and a more relaxed lifestyle.

Incheon: As the city adjacent to Seoul and home to the country's main international airport, Incheon offers convenient access to both the capital and other parts of South Korea. Incheon has a diverse expat community, and the city itself has a mix of modern developments and historical sites.

Gwangju: Located in the southwestern region of South Korea, Gwangju is known for its vibrant arts and culture scene. It has a lower cost of living compared to major cities like Seoul and Busan. Gwangju offers a more authentic Korean experience and is a great choice for those interested in exploring traditional aspects of Korean culture.

Daejeon: Situated in the central part of South Korea, Daejeon is known as a hub for science and technology. It has numerous universities and research institutes, making it a popular destination for teaching positions in academia. Daejeon offers a comfortable lifestyle and a lower cost of living compared to larger cities.
How Do I Find a Job Teaching English in Korea?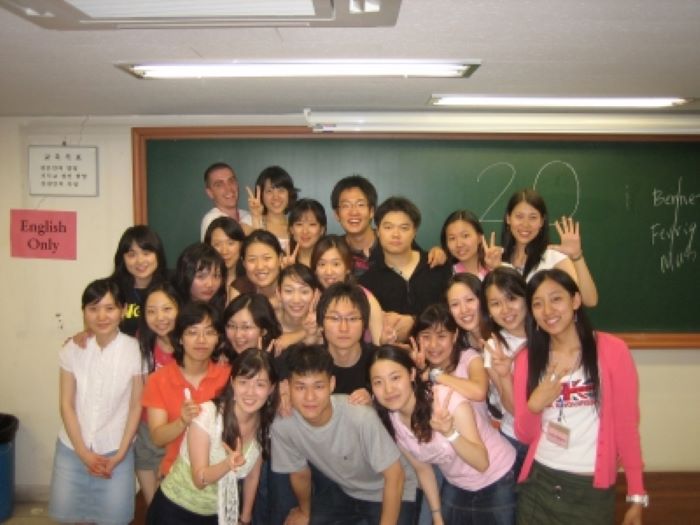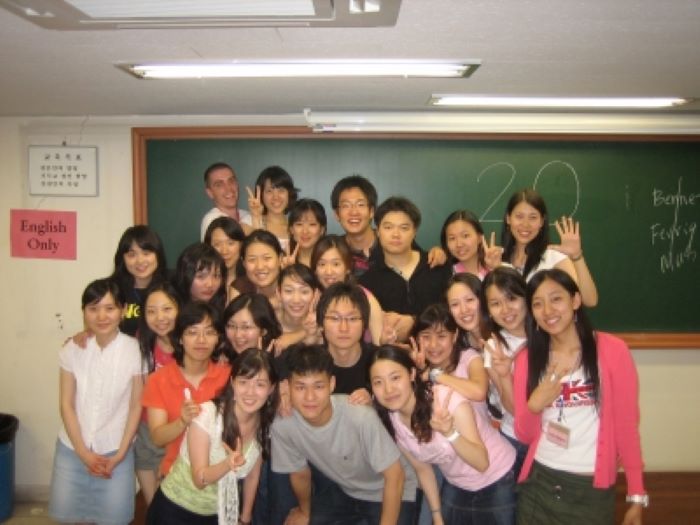 Once you come to the decision that you are going to move forward with teaching in Korea, it's time to find a job. There are plenty of schools in Korea, so you're likely thinking that this part should be easy enough, right? This is where people get themselves into trouble as I did with trusting the wrong recruiting agency.
Many people make the mistake of focusing on things like pay, location and vacation time instead of paying attention to the most important thing, which is the reputability of the school itself. Sometimes when things look too good to be true, they are in fact too good to be true.
The focus, should therefore be on who you will be working for in Korea and who is going to get you there.
This is where I come in!
Myself and our team of placement coordinators place hundreds of teachers in Korea every year and have since 2001. We offer the following services to all of our teachers: 
100% free placement
Guidance throughout the entire visa process
Preparation packages: Our Korean Information Guide + 1st Time ESL Teaching Guide 
Discounted travel insurance packages (we get a corporate rate)
Plane ticket arrangement to Korea 
Airport pick-up arrangement (someone will be there to take you to your apartment)
24/7 in country support (if you need ANYTHING, we're there to help)
Plane ticket arrangement leaving Korea 
….and we'll even get on the phone with your Mom or Dad to squash any concerns they might have :)
You can read more about why I started a recruiting agency below.
For now, let's stay on topic :)
Are English Teachers in Demand in Korea?
Yes, English teachers have been in demand in South Korea for many years. The demand for English teachers in Korea is driven by several factors:
Emphasis on English Education: English is considered a crucial skill in Korea, as it is essential for international business, communication, and academic success. As a result, there is a strong demand for English teachers to help improve students' language proficiency.

Globalization and Internationalization: Korea's increasing involvement in the global economy and its desire to maintain strong international relationships have led to a growing need for English-speaking professionals.

Test Preparation: English proficiency exams like the TOEFL and TOEIC are crucial for university admissions and job opportunities. Many students seek private tutoring or classes to excel in these exams.

Hagwons and Private Academies: Hagwons, private educational institutes, play a significant role in Korean education. They offer supplementary English classes and other subjects, creating a demand for foreign English teachers.

Government Initiatives: The Korean government has implemented various initiatives to improve English education, including hiring more native English-speaking teachers for their schools across the country.

Cultural Interest: The popularity of English-language media, including movies, TV shows, music, and online content, has fueled an interest in learning English.
Due to these factors, English teaching positions in Korea have traditionally been abundant, especially in private language schools (hagwons), public schools, and even universities. However, the specific demand can vary based on factors such as the region, the time of year, and economic conditions.
It's worth noting that the demand for English teachers can change over time, and it's a good idea to research current conditions and job openings before making any decisions. 
Why You Should Never, Ever, Ever, Accept a Job in Korea Directly Through a School
It seems these days that most people have heard a story or two about someone being cheated or duped by their school in Korea. In most cases, as with my story, the termination of my public school position was not a malicious act by my employer.
My public school position was eliminated due to government cutbacks, lack of funding and poor management of the program. 
Even though this situation was 'justified', I was never able to recover my lost pay. The Korean recruiting company I was hired through for the public school position (I won't name names!), simply ignored my emails and calls when I needed them most.  
Reasons Why Getting a Job in Korea Directly Through a School is a Bad Idea
While some people have had positive experiences accepting teaching jobs directly through schools in Korea, there are too many also cases where individuals have faced challenges or issues. It's important to recognize that every situation is unique, and while some schools may offer great working conditions, others may not. Here are some reasons why some individuals might advise caution when considering a job offer directly through a school in Korea:
Lack of Support and Resources: Some schools might not provide adequate support, training, or resources for new teachers. This can make it difficult for teachers, especially those new to the country or teaching profession, to succeed in their roles.
Unclear or Unfair Contracts: Without proper legal advice, you might end up signing a contract that's not in your best interest. Unscrupulous schools might take advantage of foreign teachers by offering unfair terms, such as excessive work hours, low pay, or limited benefits.
Visa and Legal Issues: Schools that aren't reputable might mishandle visa applications or legal paperwork, which can lead to problems with immigration authorities. This can result in stressful and potentially illegal situations for the teacher.
Unpredictable Working Conditions: Some schools might not provide clear information about working conditions, class sizes, materials, or expectations. This can lead to frustration and anxiety for teachers who are unsure of what to expect.
Financial Instability: There have been cases where schools have faced financial difficulties or even shut down suddenly, leaving teachers without pay or job security.
Isolation: If you're the only foreign teacher at a school or if there's a lack of communication between staff members, you might feel isolated and unsupported.
Cultural and Language Barriers: Working directly through a school might mean dealing with language barriers and cultural differences without adequate guidance or support.
Limited Growth Opportunities: Some schools might not provide opportunities for professional development or career advancement. This can be frustrating for teachers who want to develop their skills and progress in their careers.
Given these potential challenges, some individuals recommend considering alternative options such as working with reputable recruiting agencies i.e. Travel and Teach Recruiting that have a track record of providing a positive experience for foreign teachers. These agencies and institutes often offer more transparent contracts, better support systems, and a smoother transition into teaching in Korea.
Using A Reputable Recruiting Agency Will Only Benefit You
Whether it be a public or private school position, using a reputable recruiting agency will really be to your benefit as there will be no one to help you should you find yourself in a similar situation to the one I was in. So be careful and do your research!
Reliable recruiting agencies are there for your protection. And the good ones won't charge you anything for their services as they collect a fee from the school. For teachers, using a reputable recruiting or placement agency is a win-win.
How A Reputable Recruiting Agency Will Help You Teach English in Korea
Using a reputable recruiting agency like Travel and Teach Recruiting Inc. to find a job in Korea can offer several benefits that can enhance your overall experience and increase your chances of having a positive and successful teaching journey. Here are some reasons why using a reputable recruiting agency can be advantageous:
Access to Verified Job Opportunities: Reputable recruiting agencies have established relationships with schools and institutions. They can provide you with access to verified job opportunities that have been screened and vetted for legitimacy. We have worked with some of our schools for 20+ years.

Matching to Suitable Positions: Agencies often take the time to understand your qualifications, preferences, and career goals. This allows them to match you with positions that align with your skills and interests.

Navigating Legal and Visa Procedures: Navigating the legal and visa processes in a foreign country can be complex. A reputable agency can guide you through the visa application process, ensuring that all required documentation is accurate and submitted on time.

Clear and Transparent Contracts: Agencies typically work with schools that provide clear and transparent employment contracts. This can help you avoid potential pitfalls associated with unclear or unfavorable contract terms.

Support and Guidance: Reputable agencies offer ongoing support and guidance throughout the entire process, from preparing your application to settling into your new role. They can help you understand cultural norms, workplace expectations, and local customs. Our service extends to when you leave Korea. 

Negotiation Assistance: If there are any concerns or negotiations needed with your employment contract, the agency can often act as an intermediary to ensure your best interests are represented.

Cultural Orientation: Moving to a new country involves adjusting to a different culture. Many agencies provide cultural orientation sessions to help you adapt more easily to your new environment.

Professional Development Opportunities: Some agencies offer workshops, training sessions, and networking events for their teachers. This can help you improve your teaching skills and connect with other educators.

Community and Networking: Agencies often have a network of teachers who have gone through similar experiences. This can provide you with a supportive community and a valuable resource for advice and information.

Peace of Mind: Using a reputable agency can provide you with peace of mind, knowing that you're working with professionals who have experience in the field. This can alleviate many of the uncertainties and anxieties associated with finding a job abroad.

Avoiding Scams: Unfortunately, there are scams and fraudulent job postings out there. Reputable agencies help you avoid falling victim to such scams by only working with legitimate employers.

Easier Transition: Moving to a new country can be overwhelming, but an agency can help smooth the transition by assisting with accommodation arrangements, airport pickups, and other logistical details.
Remember that while reputable recruiting agencies offer many benefits, it's still essential to do your research and choose an agency with a solid reputation. Look for reviews, testimonials, and feedback from other teachers who have used their services. This will help ensure that you're partnering with an agency that genuinely cares about your well-being and success in Korea.
Here are the Steps in the Process of Teaching English in Korea (Through Travel and Teach Recruiting):
Complete the application form and include an ESL-specific resume and cover letter. Click here for information on preparing an ESL resume, CV, photo and intro video when applying.
Have an interview with one of our Placement Coordinators
Get your visa documents started (we walk you through the process) while we look for an appropriate teaching position for you
Interview with one or more of our schools
Complete the visa process
Get set up with your plane ticket and arrival in Korea (we arrange everything!)
Start teaching!
Soon after you arrive in Korea, your Placement Coordinator will reach out to you to make sure you are settling in nicely.
From there, our service extends for the entire time you are in Korea until you return home, should you have any questions or issues either personal or professional. 
Some Common Questions about Applying to Teach English in Korea
Q: What if I don't know when I can go to Korea?
A: We accept applications for people who are looking to go up to a year in advance. The entire process of finding a job and getting the visa completed usually takes around 3 months but we welcome anyone to apply so that we can get them fully prepared for when they're ready.
Q: What if I haven't graduated yet?
A: No problem! The more time you give yourself to get prepared, the better.  We often place teachers who haven't graduated yet in positions up to 8 months in advance. Once they receive their diploma, they can then complete the visa process and hop on a plane!
Q: What time of year is best to apply to teach English in Korea?
A: Anytime you're ready! Our schools hire each and every month of the year, so we can work around your preferred start date.  The busiest months that schools do the most hiring are in February and then from July to September each year. If you can, it's best to apply outside of these months as there will be less competition for jobs.
What to Expect from Teaching Contracts for English Teachers in Korea
When it comes time to officially accept a teaching position in Korea, people often get a little bit worried as to what they are signing on for, and for good reason. However, any reputable placement agency will have full knowledge of the contents in the contract before sending it to a teacher to sign.
The good news is that contracts for English teachers in Korea are all pretty standard so there isn't really any negotiating that needs to be done, as every teacher in your school will have signed the same agreement. The only difference might be with pay, depending on a teacher's credentials. 
Teaching Contracts in Korea – Questions & Answers
Q: How long are contracts in Korea?
A: All contracts are for 12 months in length, which includes your monthly salary, airfare, free apartment, 50% medical insurance, pension contribution to you and a one month severance upon completion of your contract.
Q: Can I sign a contract for less than a year?
A: Every teaching contract in Korea is for one year in length but you are able to leave before your year is done should you need to. In this case, you would need to give the school proper notice, which is usually 45-60 days so the school has enough time to find a teacher to fill your position. Some people aren't sure if they can commit to entire year but once they get to Korea this usually changes.
Q: What if I need to end my contract and go home early?
A: As long as the proper notice is given (45-60 days), ending a contract early is not a problem. There are certain steps in the process that your placement agency will need to assist you with, but these are not difficult.   
About the Actual Teaching in Korea: Hours, Student Ages, Class Size & Curriculum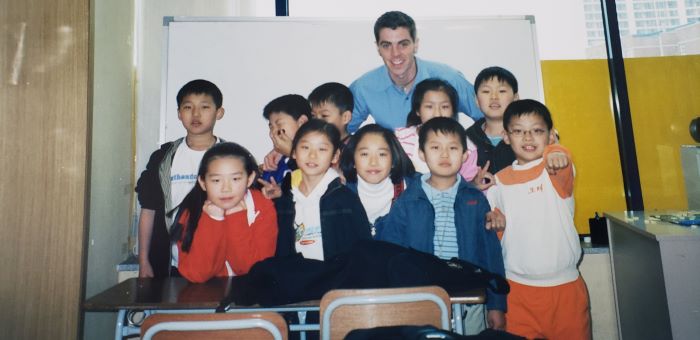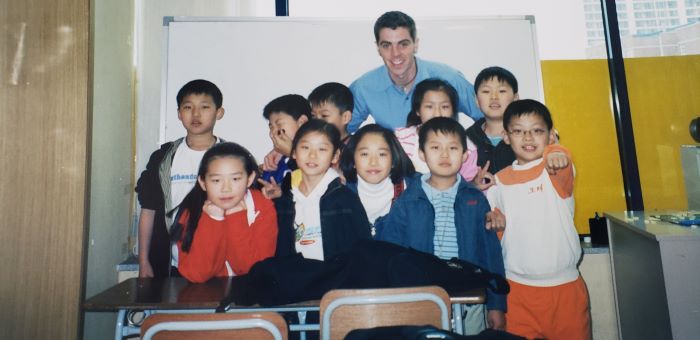 It's funny how people concentrate on the other aspects of teaching English in Korea and don't give much thought to the actual teaching itself – which is what you will be doing 5 days a week!
Here are some common questions that people have:
Q: What type of English will I be teaching and will curriculum be provided?
A: Most schools will have you teaching conversational English as your focus. Grammar, vocabulary and the technical side of learning English is usually taught by the Korean teachers at the school.
All curriculum will be provided by the school. You will be responsible for preparing and delivering your daily lessons around the curriculum. 
Q: What ages are the students that I will be teaching?
A: Most schools these days have the kindergarten program and will also teach elementary and junior school kids. You will therefore be teaching students from 4 to 14 years of age.
Students in high school rarely have the time to learn English as they are studying for their university entrance exam. Some of our schools also teach adult and/or business classes.
Q: What are the hours like?
A: The standard number of teaching hours per week is 25-30. Preparation time is usually about an hour per day. If you are teaching kindergarten, you will start classes in the morning around 9-9:30 am and finish from 4-5 pm. If you are teaching older students, your teaching hours will be from the afternoon until evening.
Q: How many students will be in my class? Will I have an assistant teacher?
A: Standard class size is 8-12 students per class, all whom are at the same level of English.
You won't have (or need) an assistant teacher as you would with public school positions, as the students will have a strong enough understanding of English so you won't need anyone to translate.
Q: Do I need ESL teaching experience?
A: If you don't have any ESL teaching experience, it's best to get yourself a TEFL certification, as this will not only look good to schools you are applying to, but will also train you before you begin your new job.
If you have time, getting some volunteer teaching work on your resume also looks good. Anything to do with teaching or children in general will improve your chances of obtaining a placement. 
Q: Are there higher paying jobs for Education majors or those with teaching experience?
A: Yes! We have a large number of our schools who specifically hire those with degrees in Education, or those with teaching certificates/in-class teaching experience. These schools pay an additional $300-600+ more per month. 
Meeting People and Making Friends in Korea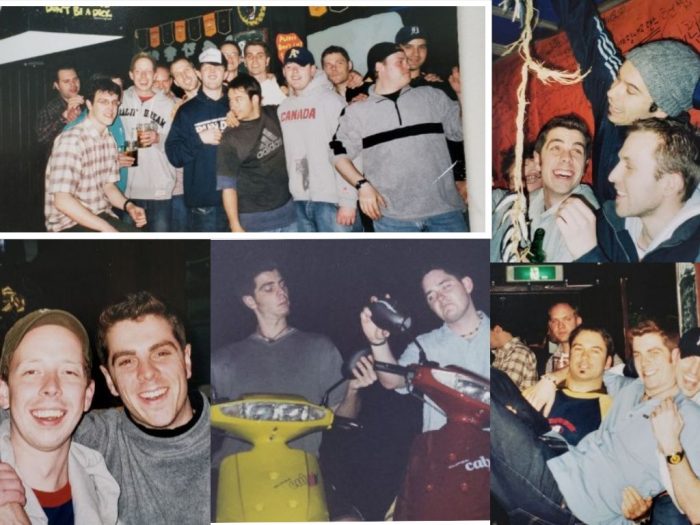 One of the main reasons private schools in Korea are better to work in is because of the other western English teachers (usually 4-15) that will be at your school. In public schools, you are usually the only teacher, which makes for long, lonely days.
When I first arrived in Korea, I found it really surprising with whom I made friends with. In short, it was anyone and everyone! No matter the age, nationality or even outlook on life my co-teachers had, we all had something in common: We were living and working in a foreign country! That fact alone is enough to bring people together.
Your Western Co-Teachers Are A Great Source of Support 
Since everyone at your school has gone through what you are currently going through, people are more than happy to help. My first day I was greeted by all 15 teachers from my school. They took me out to eat and showed me around my neighborhood. This made me instantly feel at home in my new surroundings, which is what you want when you first arrive.
Believe me, there is a lot coming at you in your first weeks in Korea: whether it be the jet lag, the inability to freely communicate, leaving family and friends at home, the new cuisine…it's a lot to take. However, when you instantly inherit a group of friends, they are more than willing to help you out, just as they were helped out when they arrived in Korea.
Even though I felt 100% sure about my decision to teach English in Korea, I really don't know how I would have handled the first few weeks on my own if I had landed a public school position as my first teaching post.
The Teacher Expat Community in Korea
Even if you don't meet you new best friend at your school, there are so many places where you can meet other English teachers.
While a lot of expats tend to hang out at local pubs, bars or pool halls, there are tons of different groups that you can join, such as baseball, soccer or Frisbee leagues – essentially, if you have an interest, other people in Korea will share that interest with you.
Making new friends while teaching English in Korea can be both easy and challenging, depending on various factors.
Here are a few things to consider:
Language Barrier: Communication can be difficult if you don't speak Korean, and many Koreans may not be fluent in English. However, in larger cities like Seoul, many young people speak English well enough to communicate.
Cultural Differences: Koreans have their own customs and way of life, which may be different from what you're used to. This can make it challenging to connect with locals on a deeper level, but it can also be an opportunity to learn and understand a new culture.
Teaching Environment: As a teacher, you'll have the opportunity to meet and work with other English-speaking foreigners, which can be a great way to make new friends.
Social Activities: Participating in social activities like language exchanges, sports i.e. Taekwondo, or hobbies can be an excellent way to meet new people.
Overall, while there may be some challenges, many English teachers in Korea find it easy to make new friends and build meaningful relationships with locals and fellow expats alike.
A Glimpse at Life in Korea – Taking the Subway, Exploring Convenience Stores
One of the things that I enjoyed most when teaching English in Korea was the simple day to day sights, scenes and interactions I would have with the Korean locals. It seemed like every single day was somehow an adventure. 
Everything is just different. Not good or bad. Just different. And that is half the fun! 
Check out the two videos below to see what I'm talking about! 
Watch below as Ben gives you a tour of how to take the subway in Korea:
Let Ben teach you all about Korean convenience stores and how they are a one-stop-shop for almost everything you'll need!
Why You Absolutely MUST Learn Some Korean when Teaching & Living in Korea
Now, before you say that Korean is too hard to learn, take a minute and a half and learn how to count from 1-4 in Korean:
Ask yourself this: Do you need to speak English to live in the USA or Canada? Maybe not, but think about how much more difficult your life would be without at least some basic knowledge of the local language – this is no different when living in Korea.
I Spent My First Three Months in Korea As An Ignorant Foreigner  
In my first three months in Korea, I was so embarrassed in pretty much any public situation, as I did not speak a word of Korean! Correction:  I spoke ONE word, and that was 'yobosayo', which I used to say 'hello' to local Koreans on the street, in my local corner store, etc
I found it strange that people would giggle every time I said this…until I learned that 'yobosayo' did mean 'hello' but ONLY on the phone!! It essentially means 'who's there?'.
In those three months, the only restaurants I could eat at were those with pictures on the wall I could point to. It felt like I was missing out and I was.
My Life in Korea Changed Once I Learned To Speak Some Korean 
It didn't take much effort to learn some simple Korean sentences and phrases. After I did, my entire world opened up. And I really feel like that is not an exaggeration whatsoever when I say that I was able to hear things for the first time.
I could read store signs, ask for directions or for items I was looking for in stores. And possibly most importantly: I was now able to speak to Korean women!!
And the best part? Every single Korean person I spoke to seemed to be so proud to hear their language coming from a foreigner.
They did not care one bit how poor my pronunciation was or if I spoke in very simple sentences. They just seemed to be honored that I was making any effort at all.
To this day, I get the same response, whether I'm eating at a Korean restaurant, shopping at a Korean supermarket or speaking to my wife's Korean friends.
You Do Not Have to Be Fluent in Korean to Get By in Korea – The Basics Are Enough!
Too many teachers on their way to Korea think of reasons to not learn Korean, such as:
I'm not good with languages
I don't think I will have the time
What will I do with the language once I come home?
I'm here to tell you that you do not need to be fluent, nor good at languages. You simply need to know enough Korean to be able to get by in Korea. That's it. If you want to become fluent, what better opportunity, but to enjoy yourself and your time in Korea so much more, you really just need the bare minimum.
The Beeline Korean Online Program teaches conversational Korean in an online video series where each lesson is built around situations you will find yourself in while living in Korea, such as eating at a restaurant, shopping at a store, taking a taxi, booking at hotel room, etc.
You can learn the essentials you need in Level 1 or continue through their entire program where you will learn to read and write Korean and advance to speaking in full sentences.
Weekend Trips in Korea
Watch as Niko gives you his thoughts from his experiences traveling around Korean on weekends. Hear about his experiences going to festivals, hiking, snowboarding and camping on the beach on islands right off the coast! 
One of the very best perks about teaching English in Korea comes back to one of the main reasons you likely went there in the first place – to travel!
Did you know that the entire land mass of South Korea is about 1/7th of the size of Texas? Or that Canada's land mass is 100 times bigger than South Korea?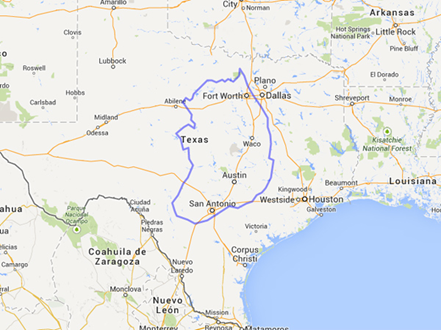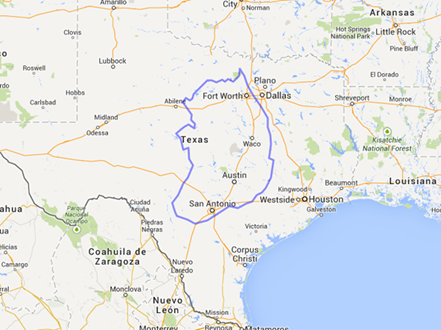 Once you are in Korea, you'll find endless adventures…and the best part…everywhere is close! Most cities are an hour or two away, so a quick bus or train ride will get you to a new destination to explore in no time. The KTX Train will get you from Seoul to Busan in all of two hours… and that's pretty much as far as you can go.
Learn more about other transportation methods in Korea such as taking the subway, buses, taxis, cars and even bicycles!
In my first year in Korea, we traveled every second weekend. It really didn't matter where we were going, as each city brought a brand new and memorable experience. Traveling throughout Korea is exciting, affordable and easy enough to do as long as you know how to speak even a little Korean. 
Read more here about the best weekend trips in Korea.
About the Korean Culture
It is difficult to try and sum up the Korean culture, but if I were to use some adjectives to describe Korean people, they would be:
Warm
Friendly
Proud
Hardworking
Emotional 
I will admit that the feelings I have toward Korean people now were not the same as those that I had when I first landed in Korea. I was actually quite frustrated at times if I'm honest. That is until I understood more about why I was frustrated, which was in part to do with me not understanding where views and actions stemmed from as well as my own (Canadian) mindset on how people should be and act. 
Realize You Are Not Living in Your Own Country
My best advice to English teachers in Korea is to try first realize you are in a whole new world and to do your best to understand why things are the way they are.
A perfect example of this is when people would bump into me on the subway or in a grocery store and not apologize for it. To me, this was just rude. Until I realized that I come from a country where there is LOTS of space. Korea is small, very populated and therefore crowded. So bumping into people is to be expected and is not considered rude. 
About Korean Food
If you are still somehow on the fence about going to Korea to teach English, go for the food. It is that good.
When I first got to Korea, the two biggest issues holding me back from eating Korean food were 1) not speaking any Korean and 2) not knowing how to use chopsticks well (namely the metal ones used in Korean restaurants). With a few Korean words under my belt and some practice with those chopsticks, it was on! 
Even if you are good at cooking, it is so much easier to grab a meal at a restaurant – easier and also very close in cost.
Koreans are a very busy people, so restaurants – sit in or take out – are absolutely everywhere AND they are inexpensive. On top of that, there is no tipping and no tax on top of your bill.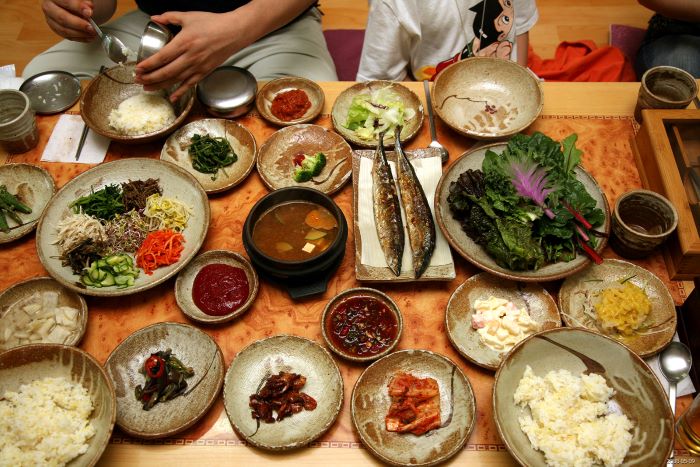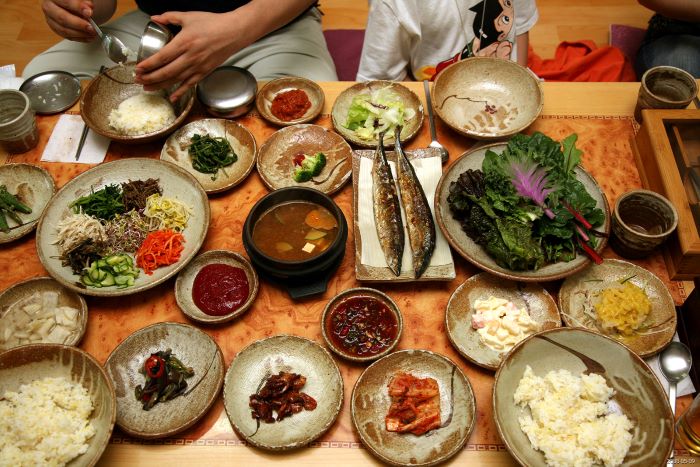 Going out to different restaurants each week was definitely one of the highlights of teaching in Korea for me. After work, teachers from my school and friends from other schools would gather and feast on the most delicious food I had ever tasted (sorry Mom!). There are just so many options out there that it sort of became an adventure. 
My two pieces of advice if you want to explore this amazing cuisine to the fullest in Korea is to 1) learn some basic Korean – so you can ask for what you want! and 2) ask local Koreans about restaurants you should try – they won't steer you wrong!  
Top 10 Korean Dishes That Every English Teacher in Korea Should Try:
Korean cuisine is diverse, flavorful, and known for its use of various ingredients and unique cooking techniques. Here are ten popular Korean dishes that are loved by many:
Kimchi: A staple of Korean cuisine, kimchi is a fermented side dish made from cabbage and other vegetables, seasoned with chili pepper, garlic, and other spices. It has a spicy, tangy, and slightly sour flavor.

Bibimbap: A colorful and nutritious dish, bibimbap consists of a bowl of steamed rice topped with various sautéed vegetables, meat (often beef), a fried egg, and spicy gochujang sauce. It is mixed thoroughly before eating.

Bulgogi: Thinly sliced marinated beef, usually cooked on a grill, is known as bulgogi. The meat is tender and flavorful, marinated in a combination of soy sauce, garlic, sugar, and other seasonings. It is often served with rice or wrapped in lettuce leaves.

Japchae: Japchae is a stir-fried dish made with glass noodles (sweet potato starch noodles), vegetables like mushrooms, carrots, and spinach, and often includes thinly sliced beef. It is seasoned with soy sauce and sesame oil, resulting in a savory and slightly sweet taste.

Samgyeopsal: This popular Korean barbecue dish features thick slices of pork belly that are grilled at the table. It is typically enjoyed by wrapping the cooked meat in lettuce leaves and adding various condiments like kimchi, garlic, and ssamjang (a spicy paste).

Tteokbokki: Tteokbokki consists of chewy rice cakes cooked in a spicy sauce made with gochujang (red chili paste), soy sauce, and other seasonings. It is often served with fish cakes and garnished with sesame seeds and green onions.

Jjajangmyeon: Originating from Chinese cuisine but adapted to Korean tastes, jjajangmyeon is a popular noodle dish. It features thick noodles topped with a rich black bean sauce (jjajang) made with fermented black bean paste, diced pork or seafood, and vegetables.

Sundubu-jjigae: Sundubu-jjigae is a spicy soft tofu stew that typically includes tofu, seafood (such as shrimp or clams), vegetables, and gochujang. It is often served bubbling hot in a stone pot and eaten with rice.

Haemul Pajeon: Haemul Pajeon is a savory pancake made with a batter of flour, eggs, and green onions, along with a variety of seafood such as shrimp, squid, and clams. It is pan-fried until crispy and served with a dipping sauce.

Hoeddeok: Hoeddeok is a popular street food in South Korea. It is a sweet pancake filled with a mixture of brown sugar, cinnamon, and chopped nuts. The pancake is flattened and cooked until crispy, resulting in a gooey and sweet center.
These dishes represent just a fraction of the rich and diverse Korean cuisine. Exploring the many flavors and dishes of Korea is a delightful culinary adventure.
To learn more about Korean food, check out this post that discusses the top 10 must try Korean dishes, Korean dining etiquette, being a vegetarian in Korea and Western food in Korea. 
Teachers in Korea – Some Stories and Insight
Hear how Anthony and Kimi have enjoyed living in the southern coast of Korea where they teach English to students of a variety of ages. After teaching English in Korea, they plan to travel the world! 
Listen as Malayna talks about her time teaching English in Korea, how she spends her weekends traveling the country and what the entire experience has meant to her. 
Eduard discusses the challenges that he faced in his first days and weeks in Korea and how they were short-lived. He also talks about meeting many people – both Korean and Western – as well as how he found his job teaching English in Korea. 
Harrison speaks about his experience teaching English in Gwangju and how he enjoys living and teaching in a smaller city in comparison to living in Seoul or Busan. 
Anna talks about her experience applying, interviewing and landing a job in Korea. Hear her thoughts on traveling around Korea on weekends, what her average day teaching in Korea entails and more! 
Kobilia, an American certified teacher, discusses her role in her school that offers higher English education. She also speaks about how she found her job, the visa process and more!
Why I Started a Placement Agency That Sends Teachers to Korea 
Most people that start their own business do it for the money. I did it to help my friends experience what I had just come back from – which was the most amazing time of my life! 
As I stated above, my decision to teach English in Korea was a very quick one. I heard about the opportunity, and two months later I was on a plane. Keep in mind that this was before you could find endless information online if you wanted to teach English in Korea.  
Once I returned home from my time teaching in Korea, I was approached by a number of people who I knew or who knew me through a friend. I was constantly asked, "Are you the guy that finds people jobs teaching in Korea? Can you find me a job there?". The answer was 'yes' to both questions. 
Luckily the school that I worked for had 5 locations and 15 western English teachers. My director was constantly complaining about how hard it was to find teachers and offered me a finders fee if I could help.  
So I was then in the position to help people and get paid for doing it. A win-win indeed. 
Why Travel and Teach Recruiting Inc. Doesn't Charge Teachers Any Placement Fees 
The visa process at that time was simple compared to what it is now, so there really wasn't a lot of work to do on my part. Even though I was constantly offered money for my assistance, it just didn't feel right accepting it. I was happy to send people to the experience I just came from having. I was really just genuinely excited for them! Plus, I was collecting a fee from the school, so I was getting something for my time. 
This is something that we have never changed at Travel and Teach. We know that university students or recent graduates are not the wealthiest people. We also understand that there are costs with the required documents for the working visa, so we have never charged any of our teachers a fee and never will. 
From 5 Schools to 500 Schools 
As more and more people wanted to teach English in Korea, our business grew quickly. We now work with over 500 schools in cities all across the country.  
While there were some hiccups at the start, the years of experience working with so many schools made us very aware of some challenges that can exist between teachers and schools.
It also quickly made us aware that – in contrast to what you might read on the teaching English in Korea forums – the teachers are usually the ones that cause problems!
Sure, there are schools out that that are run by people who are not the most honest. Others try to cut corners and don't follow teaching contracts as they should, paying late, docking pay for unjustified reasons, etc. If we even get a hint of a school doing anything untoward, we stop working with them completely. 
But what happens when the teacher:  
constantly shows up to school late
smells like alcohol from staying up too late the night before
doesn't follow the school's set curriculum or 
is simply not a good teacher
Unfortunately these scenarios happen all too often, but at the end of the day it is our job to make both the teacher and the school happy, which is what we always strive to do. 
And that's about it!! 
Thank you for taking the time to read through this post. I hope you have found it helpful. 
If you want to get started on your journey to teach English in Korea, you can complete our application form here.
If you have any questions, you can reach me here or leave a comment below!