Thinking about teaching English in Incheon?
Incheon is Korea's third largest urban center with a population of 2.5 million people and is one of the most sought after destinations for English teachers in Korea due to the many wonderful aspects of Incheon, but also because of the large expat community there. For those looking at teaching English in Incheon, read on!
Restaurants in Incheon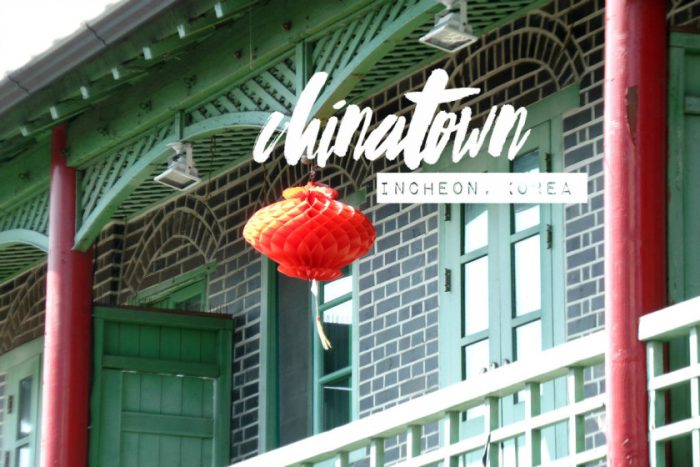 Poong-Mi:A Prestigious Chinese restaurant that was established 5 generations ago, and this is the most historic Chinese restaurant in China Town in Incheon. The Sweet and Sour Pork tastes amazing and the leek Japchae is the chef special menu.
Taco Cielo: In the mood for a little Mexican food? Grab a seat at Taco Cielo and get your fill! Be sure to check out weekly specials on their website.
O'Malley's Irish Pub: Looking for pub fare in Incheon? You've found it at O'Malley's. Join fellow English teachers and enjoy festive nights such as New Year's, Christmas and Halloween parties! Check out their Facebook page for more information.
>>Check out teaching jobs in Incheon and other cities in Korea<<
Bars and Nightclubs in Incheon
Club Chroma AKA Paradise City: Located in the heart of Incheon, this club offers amazing live shows hosted by DJs that come from around the globe to play here. Chroma also offers live events that you can check out on their website.
The Cinder Bar: If you want to hang with local English teachers and expats, drink great beer and have a good time, the Cinder Bar is the place you want to be!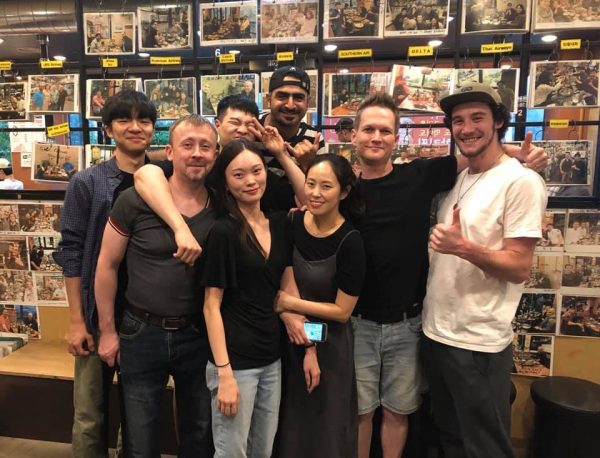 The Thirsty Monk: Located in the Orakai Hotel, this bar offers the best of German style beer and dining. This is a great place to hang out if you are living and teaching in Songdo.
Caligari Brewing: If you are tired of drinking the standard Korean beers such as Hite or Cass, check out this great little pub that makes their own craft beer!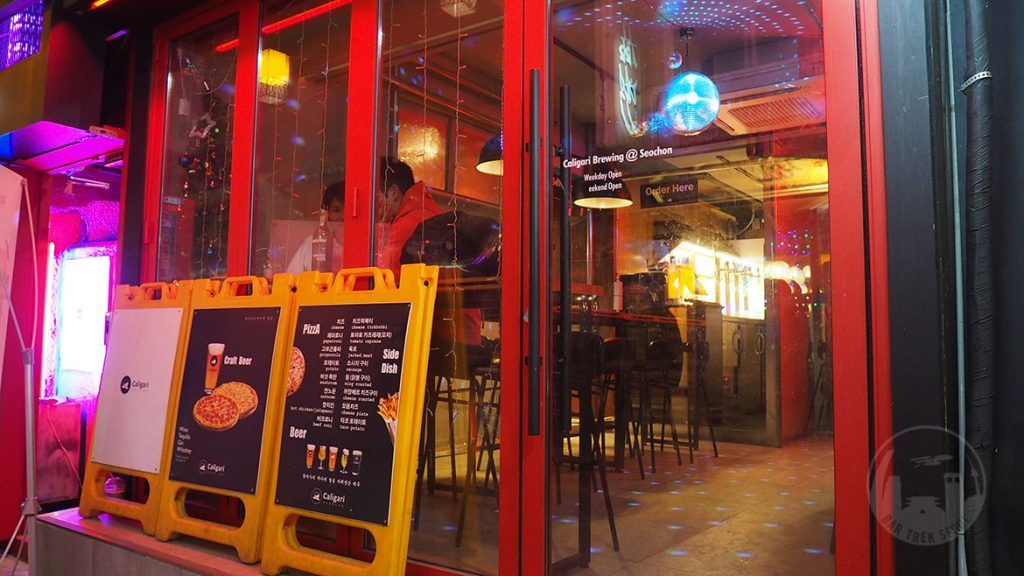 >>Click to find out  how you can start teaching in Korea<<
Festivals in Incheon, Korea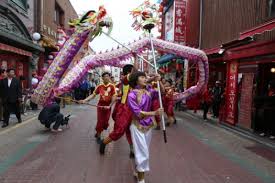 Incheon China Day Cultural Festival: Taking place in October of each year, the festival is a celebration of Chinese culture, that includes food and music, with Chinese residents participating in the ceremonies.
The China Day Cultural Festival aims to keep the relationship of trade with China positive and continuing: the city of Incheon is a Free Trade Zone, so the festival gives people a chance to learn more about the exchanges being made by the people of Korea with China. It also aims to increase tourism to between the two countries.
Incheon Marine Festival: Occurring every year in August, the festival is held at a time when the summer heat has finally cooled down.  The festival is held on both Wolmi Island and at the Incheon Port and events include a fishing contest as well as an auction of marine products. The festival is closed each year with a concert and then a fireworks show.
Incheon Ocean Festival:  The Incheon Ocean Festival is held every summer at Wangsan Beach.  At the festival, one can experience a variety of events including concerts, belly dancing, a sea parade, a yacht race, sculpture exhibitions and even a performance by an orchestra.  Fireworks also light the sky at night.  Be sure to catch the free boat tour leaving from Yeonan Port, which is offered on a first come, first served basis.
Ganghwa Dolmen Cultural Festival: The Ganghwa Dolmen Festival, held every September, is the most famous festival on the Island of Ganghwa.  The festival is in celebration of the island's dolmens (megalithic tombs), which has been recognized by UNESCO as a World Heritage site.  The highlights of the festival include a reenactment of a traditional Korean funeral as well as a demonstration as to how the dolmens were built.
Landmarks in Incheon, South Korea 
Shinpo International Flea Market: Known to be one of the original modern flea market in South Korea, the historical market has been around for over 100 years. When the port in Incheon was created, that is when some of the merchants got together to form a market. It worked as a gate for the import and export goods in Incheon, and today, they sell tons of different merchandise goods and food. In 2002, the market has been renovated for more modern outlook, and it is located close to a subway station, so the transportation system is well established as well.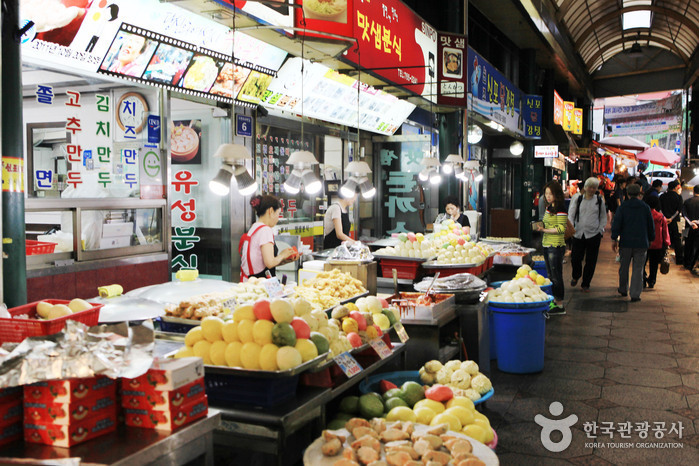 New Songdo City: Home of South Korea's tallest building, the Northeast Asia Trade Tower.
Wolmido (Island): Wolmido is located about 1km off of the coast of Incheon but is recognized as part of the mainland due to the new highway that was recently built.  Due to its many seafood restaurants and cafes, Wolmido is a popular spot for the city natives as well as travelers from all over the country who make the trek on weekends.  Be sure to check out the theme park, called 'Play Hill', and also take a cruise around the island, which leaves every hour.
Bukseong-dong Chinatown: This is the only Chinatown in all of Korea and is well worth checking out.
Incheon Grand Park: Is a very popular spot as it hosts many seasonal festivals such as the Cherry Blossom Festival and the Flower Festival. This is a must see for those teaching English in Incheon or around Korea.
Yeonan Pier: Yeonan Pier is the main pier that runs transportation services to some of the local islands around Incheon, for both island residents and tourists alike. These islands include: Yonghung Island, Tokjok Island, Chakyak Island and Mui Island.
SoraePogu (Port): The Port of Soraepogu, Incheon is a fishing port that is located in the southern part of Incheon. The port is an excellent getaway for tourists as it offers boat cruises and plenty of restaurants that offer fresh seafood for about half of the price you would find in Seoul.
The Soraepogu Festival: This festival takes place every October where fish lovers from all over take part in dining and celebrating, with traditional Korean ceremonies, as well as activities and even concerts, which are open to the public.  The festival is so popular that local roads are closed due to the high volume of human traffic.
Cheongna Lake Park: This beautiful park provides a 4.3 km long lakeside trail and two islands. The park is also close to many tourist destinations including the amphitheater, a harbor and fountains.
Incheon Munhak World Cup Stadium: The stadium opened in February of 2002 in preparation for the 2002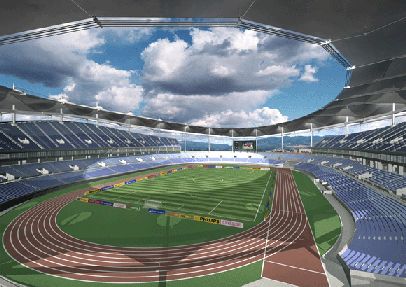 Korea and Japan World Cup. It is the largest sports complex located in Incheon and consists of a baseball field, swimming facilities, a football stadium, soccer stadium, a camp grounds as well as an artificial mountain climbing field.
The professional baseball team the SK Wyverns own the rights to most of the facilities located in the Munhak Stadium today.
Theme Parks in Incheon City
Wolmido Theme Park: Ever since the theme park in Wolmido opened its doors in July of 1989, it has become one of the most famous destinations in all of Incheon. It has even been featured in many different Korean Dramas, and thanks to that, the park has gained international fame.
With the Korean Traditional Garden at Wolmi Park and traditional Korean museums near by the theme park, Wolmido stands on its own as the entertainment hot spot in Incheon.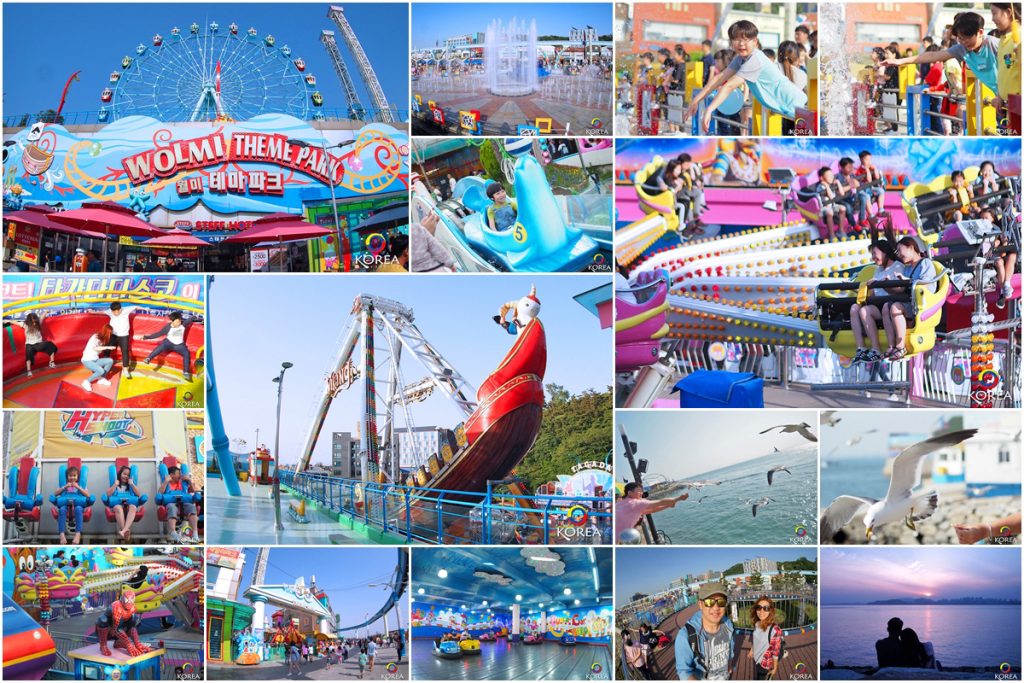 Museums in Incheon
Incheon Metropolitan City Museum: This museum was built in 1946 and is the first Korean museum to be open to the public. The purpose of the museum was to shed light on the suffering that the people of Incheon endured during the Korean War and even after Independence. Various social events take place as well as educational programs with the intention of educating people about the history of Korea in Incheon specifically.
Incheon Open Port Museum: Opened in October of 2010, the Incheon Open Port Museum serves as one of the most famous landmark institutions around the city.
It was built so tourists could learn more about the culture and history of the city of Incheon, and is located in a 2 storey building that is designated as provincial landmark No. 7, according to the City of Incheon.
The museum is a renovated building of a former Japanese bank during the colonial period, and holds many important ruins in the museum. They have over 330 different types of relics that originated from 1883. An interactive multimedia education platform in also available for tourists who don't speak Korean.
Transportation in Incheon
Incheon is home to the country's largest airport, Incheon International Airport, which is recognized as one of the best in the world.  It also has Korea's largest seaport on the west coast, making it known Korea's transportation hub.
Located on the northwest coast of the peninsula on the Yellow Sea, Incheon is also known for having some of the country's best beaches and is an ideal location for island hopping to neighboring islands, which make great getaways for those teaching English in Incheon.
Although it is a large and self sustained city, Incheon is considered part of the greater Seoul area due to its close proximity to the capital and because it is connected to the same subway system. If you are teaching English in Incheon, the Incheon Subway system is a great and inexpensive way to get around the city. The Incheon subway has a line that runs to Incheon Aiport as well as to the Seoul subway system.
Bus and Train Services in Incheon
Incheon also has a large Bus Terminal in addition to the AREX Incheon Train Service if you are looking to get away for the weekend to another part of Korea. The AREK also runs from Incheon International Airport to Gimpo airport; the trip takes 28-33 minutes and costs 3,100 Won.
If you are looking to travel internationally, Incheon International Airport is the largest international airport in Korea, and is recognized as one of the world's best.
---
Interested in teaching English in Incheon? Go to our application form here to get started!