TEFL courses got you confused? With so many options online, it's difficult to know how to choose the best TEFL courses to teach in Korea. Which are accredited? Which provides the best long-term gain for future employment?  Which ones are scams?
Travel & Teach Recruiting Inc. has been placing teachers in our schools in Korea since 2001. Since then, we have come to learn about the 3 best TEFL courses to teach in Korea in terms of curriculum and value. Here is our list:
---
Bride TEFL (TEFL Online)

TEFLOnline.com is the largest provider of TEFL courses in the United States
and is accredited by the U.S. Department of Education. This certification is therefore recognized anywhere in the world where ESL is taught, including the US and Canada and is therefore recognized by Travel & Teach as one of the best TEFL courses to teach English in Korea.
TEFLOnline.com offers courses starting from just over $200. The most recommended course is the 120 hour Master Certificate that schools in Korea deem as one of the top TEFL courses for teaching Korean students.
The entire course is done online, so you are able to work around your schedule. In addition, you also have the assistance of a teacher that will correct your assignments and give you feedback on your work on your TEFL certification to teach in Korea.
---
International TEFL Academy 


Travel and Teach Recruiting recommends
International TEFL Academy
, the world's largest TEFL certification schools to become professionally trained as an English teacher. ITA trains more than 6,000 English teachers annually and offers internationally accredited TEFL-TESOL certification courses online and in 25 locations around the world. All students and graduates receive lifetime job search guidance and graduates are currently employed as teachers in more than 80 nations in Asia, Europe, Latin America and the Middle East.
For more information about TEFL certification and teaching English abroad, please visit their site to
receive a free guide & $50 coupon now
: 
International TEFL Academy
---
TEFL Source – Discounted TEFL Courses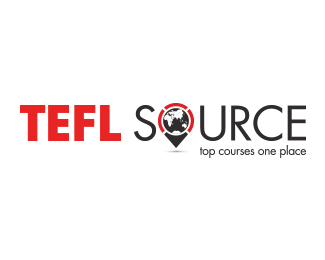 With TEFL Source, all of your TEFL/TESOL options in one place. Whether you are looking to do an online course, a combo course (online and in class) or a specialized course (Business English, Young Learners English), you will find everything you need in the TEFL Source store.
And you don't need to worry about any 'scam' courses here; TEFL Source only offers courses that are fully accredited, so you can concentrate on enrolling in the course that feels right to you and have confidence in knowing that it will be recognized by any school in Korea.
---
Our Best TEFL courses to teach in Korea
So there you have it! These are our top 3 TEFL courses to teach in Korea. It should be noted that there are 100's, if not 1000's of TEFL courses online. Be careful as many are not recognized by any institution, making them both a waste of your time and money.
If you have any specific questions about which TEFL course is best for you, feel free to contact us and we'll help you out!