What's Included in
The Travel & Teach Program 
From the time you apply to teach English in Korea to your last day there, we are by your side. And the best part? Our service to our teachers is 100% FREE!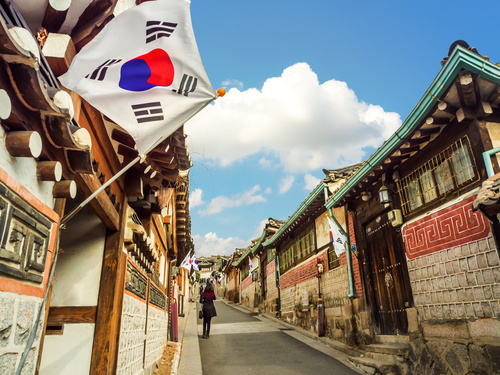 ☑   Job placement in Korea
☑   Step by step visa guidance and support
☑   Discounted TEFL certification courses
☑   Pre-departure preparation packages
☑   Discounted international travel insurance
☑   Plane ticket arrangement to Korea
☑   Airport pickup and transport to your school
☑   24/7 in-country support
WHAT OUR TEACHERS SAY ABOUT TRAVEL & TEACH [More Reviews]
Malayna is a Travel and Teach teacher who is teaching English in Daegu, South Korea. Watch her video to hear her thoughts on why she decided to teach English in Korea in the first place; how she spends her free time when she isn't teaching; what it is like to travel around Korea; as well as her thoughts on the importance of using a reputable recruiting agency to find a teaching position in Korea.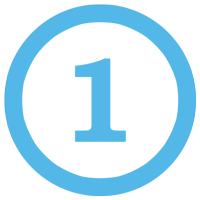 Apply!
Provide some basic information about yourself, along with a resume and photo.
Ready to start?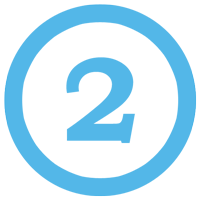 Interview!
Participate in a brief phone interview with us. We want to learn more about you and the experience you are looking for.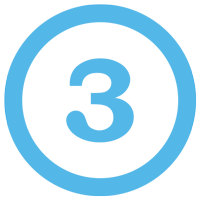 Pack your bags!
We help you with all aspects of travel and accommodations. And we continue supporting you until you're back home!
Recently Added To The Blog

Great Posts About Teaching in Korea
Why Teach English in Korea With Travel & Teach?
Our service is 100% FREE for all of our teachers
Enjoy full visa & in-country support with the T&T team
Established, reputable schools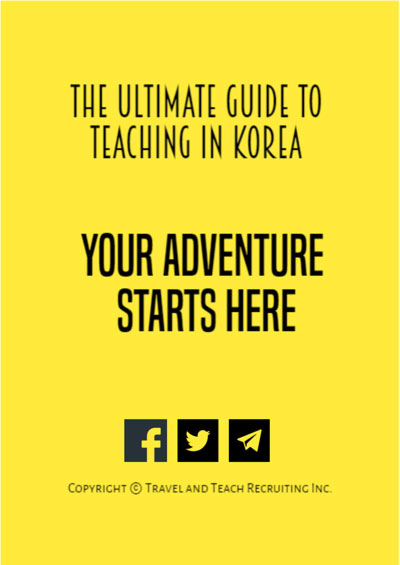 Get our Ultimate Guide to Teaching in Korea!
We've got the answers to all your questions and more, in our Ultimate Guide to Teaching in Korea E-book. Submit your email and we'll send it to you.
Teaching English in Korea 
There are numerous reasons that teaching English in Korea has grown significantly in popularity over the last decade. With the global explosion of K Pop and Korean Drama, Korea has been put on the map as a destination for fans and world travelers alike. But for those university graduates who are interested in teaching English in Korea, not only will they be able to travel this beautiful country, they will also get the experience of living as a resident of Korea while reaping benefits such as the high-paying salary that Korean schools offer.
Teach English in Korea Salary 
While the teaching English in Korea salary will vary from person to person, Korean schools offer the best overall salary for university graduates that do not have any specific teaching credentials or teaching experience. Such benefits as a rent free apartment and free flights to and from Korea make the opportunity of teaching English in Korea too good to pass up. You can learn more about other benefits of teaching English in Korea here.
Requirements to Teach English in Korea 
If you are looking to get started on your journey teaching English in Korea, you have come to the right place! You may be looking into this opportunity for the first time and will likely have a lot of questions regarding things like which documents you need in order to apply or how the entire visa process works, but we are here to help.
For answers to all of your questions about teaching English in Korea, you can check out our page Teach English in Korea EVERYTHING You Need to Know. Here you will find information on the requirements to teach English in Korea, the best cities in Korea to teach, public vs. private school teaching positions and so much more.
The Best Way To Teach In Korea 
At Travel and Teach Recruiting Inc., all of our Placement Coordinators not only have experience teaching English in Korea but have all had different experiences in Korea, living in different cities, teaching various ages of students, etc. With our combined years of experience teaching English in Korea on top of our years of experience placing teachers in positions across the Korean peninsula, we offer a complete step by step service to all of our teachers. From start to finish, we are there to help guide you so that you can reach your goal of teaching English in Korea.
We first help you get through the interview process so you can land yourself a teaching position in Korea. From there, we guide you through the entire visa process so that you know exactly what needs to be done. Once your visa is complete, we then set up your flight arrangements and airport pick up for when you land in Korea. We even set you up with a Korean language learning program! Our service then extends until you go home. All of this comes at no cost to our teachers.
So get started today and see where the experience of teaching English in Korea will take you!

Start your travel and teach adventure today.
Apply now