The demand for educators to teach English in Korea is – and has always been – very high. For the educators themselves, the question one may ask themselves is why is teaching English in South Korea so popular? What is so great about getting a job there (in comparison to a teaching job back home) that it is so highly recommended?
The truth is that these jobs aren't just about the money or the many other benefits; there is a lot more that favors the ideology of getting a teaching job in South Korea. Here are some of those reasons:
1. The Opportunities to Teach In Korea Are Beyond Measure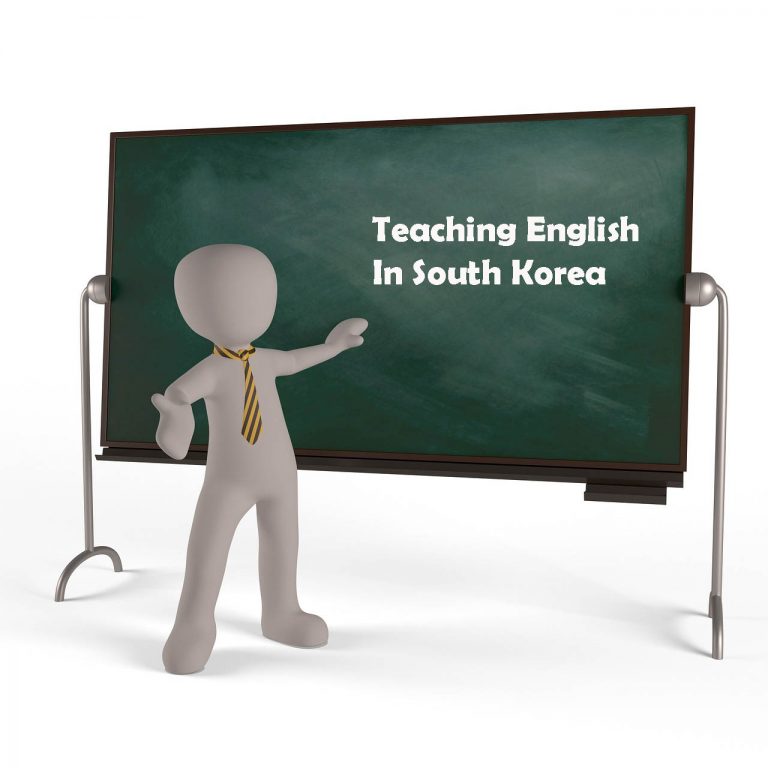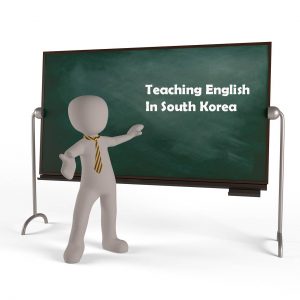 South Korea is always looking for good English teachers and educators. The demand for passionate, dedicated, and experienced teachers is higher in South Korea than in other parts of the world.
Since the demand is high and the opportunities vast, people can easily find good jobs there. A good-paying job with other perks and benefits like free housing and financial bonuses is much easier to find in South Korea than almost anywhere else on the globe.
2. The People Value Educators, Especially Those Who Teach English In South Korea
The Korean community value both education and educators to the highest degree. They respect and appreciate the English language and its teachers so much so that they are looked at by Korean people in very high regard. When you merge the two, you can become a highly valuable and reputable professional in South Korea. If you teach English in Korea, you are given the respect and importance that you rightfully deserve. It is why teachers who are already working in South Korea advocate for it and invite others to join them there.
3. The Korean Lifestyle Is Cheap
Teaching in Korea will pay you well, but your expenses will be meager- now that's a combination everyone loves! It allows you to save more, spend as much as you want to, and live a good life while there. The overall lifestyle expenses, including transport, food, electricity, and water, are not as expensive as one might assume and in fact, are quite cheap in comparison to Western countries.
4. The Korean Community Is Extremely Friendly
The first thing you will notice when you teach in Korea is how friendly and accommodating the people are. Not just your students and colleagues, but even the strangers on the road will treat you nicely and approach you with a friendly greeting. Friendliness, compassion, and courteous behavior is a norm in South Korea. The people are incredibly gentle and kind, and it is always a pleasure to socialize with them.
5. Accommodation Is Not A Problem In South Korea
Most teaching packages in South Korea offer free accommodation for employees who are native English-speaking. They offer you various places to live in depending on the school you apply to and the city you are living in. Most accommodations have all the basic essentials, including bedrooms, kitchen, bathrooms, and balconies. You can live alone, with your partner, or with the roommate/ housemate. Since the accommodation is free, you don't have to pay rent, which lifts a considerable financial weight off your shoulders.


6. The South Korean Foreigner Culture Is Amazing
South Korea is not a very multicultural country. Koreans are one of the very few populations with a traceable presence in the same territories for many, many years, so they are an ancient community. When you teach English in South Korea, the lack of multiculturalism in the country does not approach you as a problem. Instead, it creates a very friendly environment and makes foreigners valuable to the local community.
Hence, being a foreigner in this country is not a problem but an experience. Moreover, since foreigners are minorities in South Korea, most of them become very closely bonded. This way, even though you are in a foreign country, it always feels like home.
7. The Opportunities for Outdoor Activities Are Endless
The Korean community is all about staying outdoors and enjoying nature, the weather, and social gatherings. The winter temperature usually comes down to -20 degrees Celsius, which means that it does get kind of cold. However, this low temperature provides opportunities to ski, travel, live in resorts, snowboard, and do much more.
Similarly, during summers, the temperature can go as high as 30 degrees Celsius, but the rising heat brings even more chances to have fun. Paragliding, water skiing, bungee jumping, white water rafting, and other outdoor activities are a norm during summers in South Korea.
8. Karaoke and Private Partying Will Become Your New Favorite Hobby
Since Koreans are fun people, they can also stay indoors and enjoy just as much as outdoors. As fun as they are, these people are also quiet, sophisticated, and prefer everything in a humble manner. For this reason, private parties, DVD rooms, singing rooms, and other small-circle activities are also prevalent in South Korea.
Karaoke is one of the most popular activities there, and it's not just for people who have a good voice. Even if you don't sing, the ambiance and the environment are enjoyable and an experience worth having. If you want such a fun lifestyle, the best option is to teach English in Seoul City- one of the liveliest cities in South Korea.
9. The Scenery Is Absolutely Stunning
Even if you are not about the partying lifestyle or the outdoor activities, the scenery and natural beauty of South Korea are enough to keep you there. The cherry blossoms are a sight to behold, and South Korean terrains are famous worldwide for how beautiful they are. There are 20 different national parks in Korea that are no less than natural wonders. Mother nature has done its best in that beautiful country!
Conclusion
South Korean English teaching jobs give you more than just money; they give you an experience of a lifetime and many memories to cherish. Life there is so pleasantly different that most people who settle there decide to stay permanently. It's fun, it's safe, and that is precisely why teaching English in South Korea is so popular.